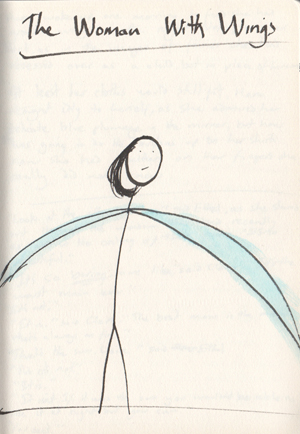 Hana woke up one morning to find she had grown wings in the night. Not from her backs, as in the images of fairies she had obsessed over as a child, but in place of her arms.
At least her clothes would still fit, Hana thought idly to herself, as she admired her delicate plumage in the mirror. But how she was going to do the buttons up on her shirts now she had feathers instead of fingers she really did not know.
___________
Notes:
1. Written on May 26th, 2021
__________
If you like the things you've read here please consider subscribing to my patreon or my ko-fi. Patreon subscribers get not just early access to content and also the occasional gift, but also my eternal gratitude. Which I'm not sure is very useful, but is certainly very real.(Ko-fi contributors probably only get the gratitude I'm afraid, but please get in touch if you want more). Thank you!