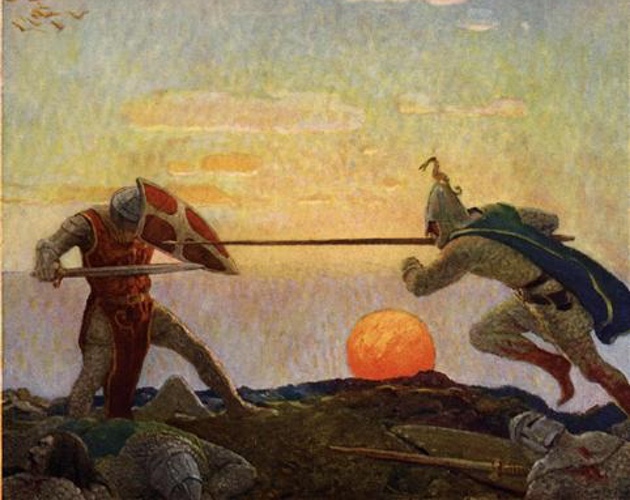 Endless Knights (also here) is an infinite Arthurian knight generator, for all your heroic knightly needs.
The descriptions of their deeds are largely adapted from Tales From King Arthur by Andrew Lang, and Le Morte D'Arthur by Thomas Mallory, while the illustrations used are by Aubrey Beardsley (from Le Morte D'Arthur by Sir Thomas Mallory); Henry Justice Ford (from Tales from King Arthur and The Red Romance Book by Andrew Lang); and NC Wyeth (from The Boy's King Arthur).
__________
Notes:
1. This was made in late August – early September, 2023
2. It is essentially An Abundance Of Beasts, but with knights of the round table
__________
If you like the things you've read here please consider subscribing to my patreon or my ko-fi. Patreon subscribers get not just early access to content and also the occasional gift, but also my eternal gratitude. Which I'm not sure is very useful, but is certainly very real.(Ko-fi contributors probably only get the gratitude I'm afraid, but please get in touch if you want more). Thank you!