Bamboozled is a silent comedy directed by and starring Fred Rains, concerning the attempts of a man to woo his love by finding a park bench for them to sit on together. Unfortunately, as all the benches in all the parks in London are full of other couples already stting together, he has to hatch a devious plan. This plan of course involves buying a fully life-like automated robot human and getting her to sit on a bench so no one else can.
It is not a very good plan.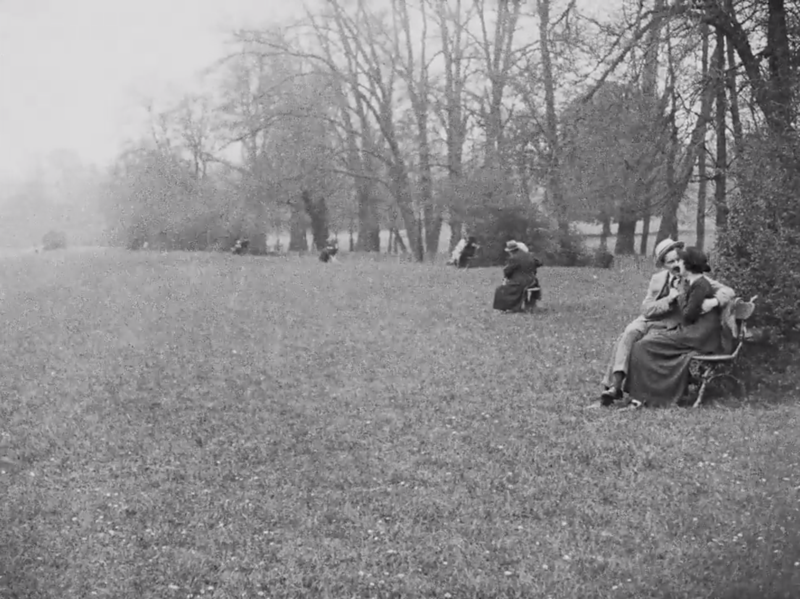 At the end it turns out that this human female robot is actually the father of the woman the man is trying to woo. The reasons of both the why and the how of this are never really adequately explained (despite the inclusion of an explanatory flashback), although then again it's no more unlikely and baffling than the plan itself. So I suppose everything is okay.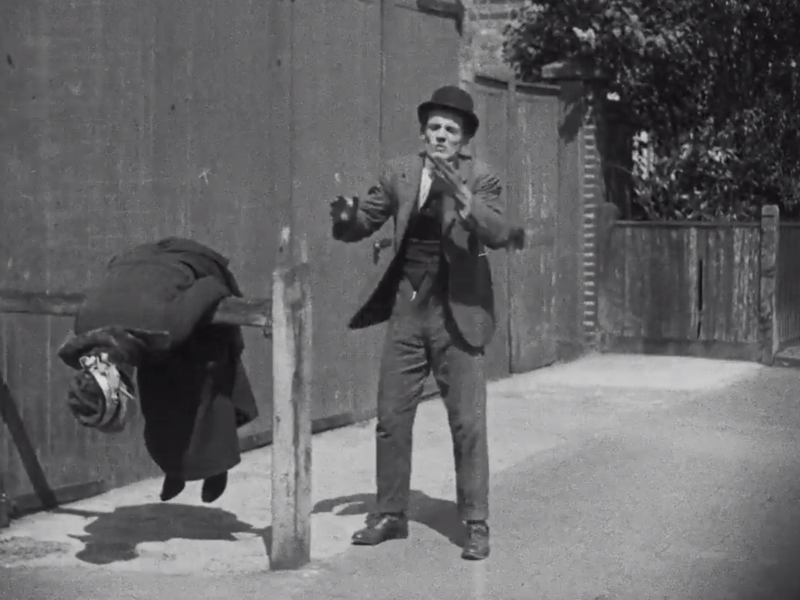 I enjoyed this quite a lot. Even if the story doesn't make a single bit of sense, the physical performance of Fred Rains as an automaton is great, and I really liked the way that British parks seem almost identical to how they are now (except, perhaps, for the noticeable lack of bins).
The direction and editing felt more modern than some of the other films I've watched too. There's the use of explanatory flashbacks throughout (although these are introduced with a somewhat clunky fade out and fade in device), and there are a number of inserted close-up shots of items (expressions, pictures, buttons, instruction booklets, and so on) for clarity.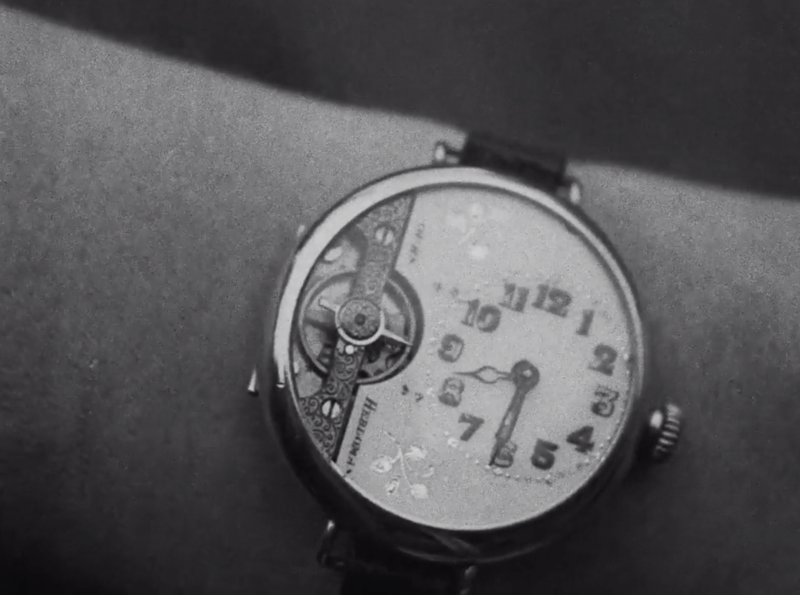 This watch, for example, is beautiful. I'd have quite happily have watched a full minute of it ticking.
__________
Notes
1. I watched this on the BFI player.
2. This was produced by a company with the misfortune, from the point of view of those of us watching it here, now, one hundred years later, of being called Swastika Films. The way that every intertitle card throughout is emblazoned with a huge swastika in the corner was more disconcerting than perhaps it should have been.
3. There's a scene in this where the main character sits on a chair and unties his shoelaces and then takes off his shoe. It's pretty rare to see people untying their shoelaces and taking off their shoes in films, so it's always quite nice to see.
4. When I make a film it's going to be a solid 90 minutes of people taking off their shoes and nothing else.
__________
Film Information
Title: Bamboozled
Director: Fred Rains
Year: 1919
Duration: 35 minutes