Das Cabinet Des Dr Caligari is a silent horror film, directed by Robert Wiene and starring Conrad Veidt, about an insane hypnotist causing havoc in a small German town.
It is, of course, 100 years old. It's also utterly wonderful in almost every way.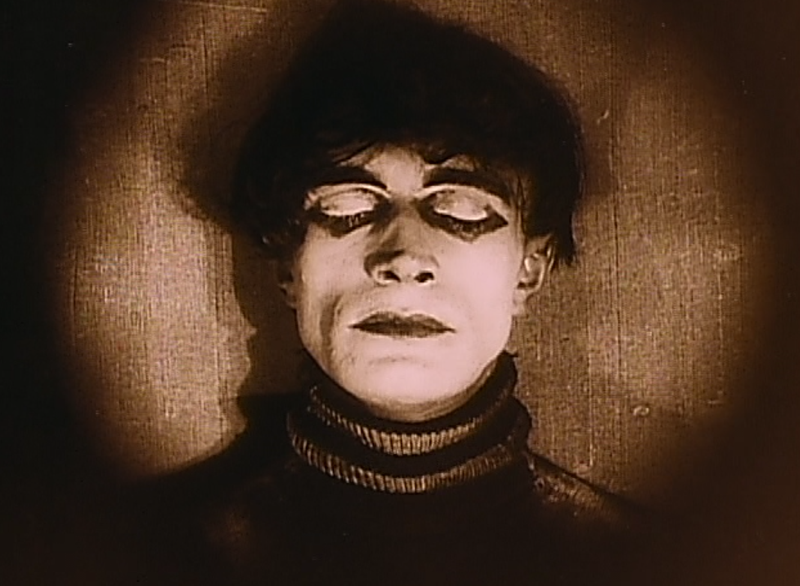 One of the most famous and influential films of the period, Das Cabinet Des Dr Caligari looks amazing. Everything is really beautifully shot and staged, and the costumes and make-up are brilliant throughout. The sets especially are incredible, all weird oblique lines and strange forced perspectives, which help create a strangely disconcerting and unsettling atmosphere throughout.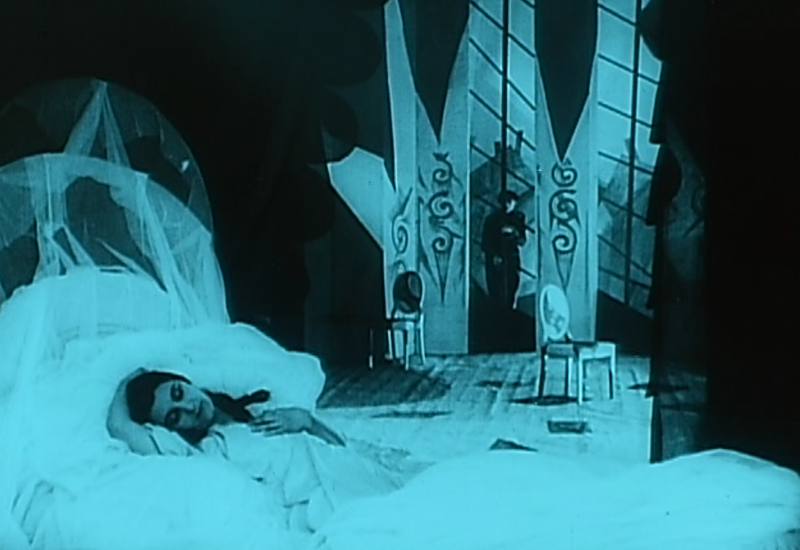 The style of it reminded me quite a bit of the 1928 version of The Fall Of The House Of Usher (directed by and viewable here), which obviously came afterwards, but then that's the problem with watching films throughtout your life with no attempt to make sure you view them in chronological order of release – you almost always end up seeing the influenced things before their influences.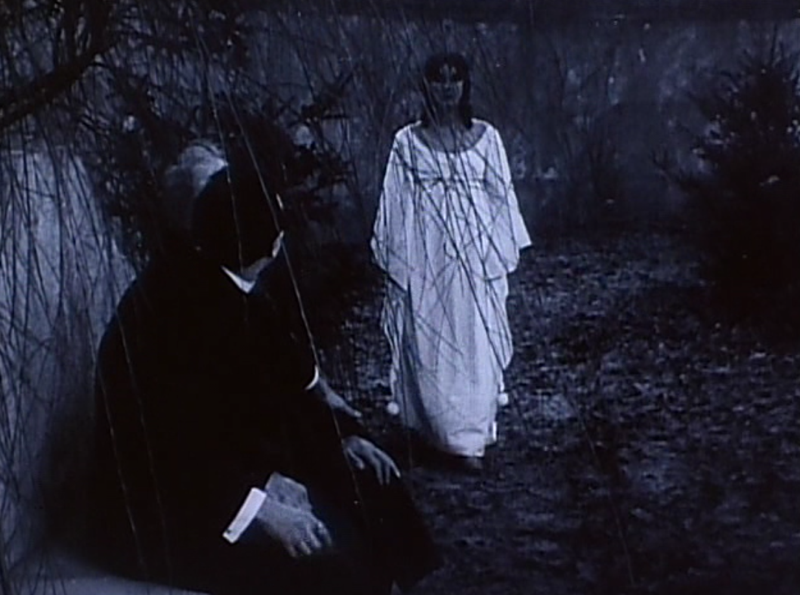 Also, now that I think about it, it strikes me as slightly odd that so few films (not just then, but now, too) look like this, to be honest, when you consider how visually striking both these films are. But the curse of realism is especially strong in films, unfortunately, and this sort of heightened surrealistic construction of image has been rejected almost entirely in favour of something much more mundane in composition.
(I am trying to think of a modern equivalent, really, that uses similarly theatrical and obviously constructed sets, and the best I can think of is probably Bunny And The Bull. Although no doubt once I finish writing this I'll think of several hundred more and this point will be utterly redundant.)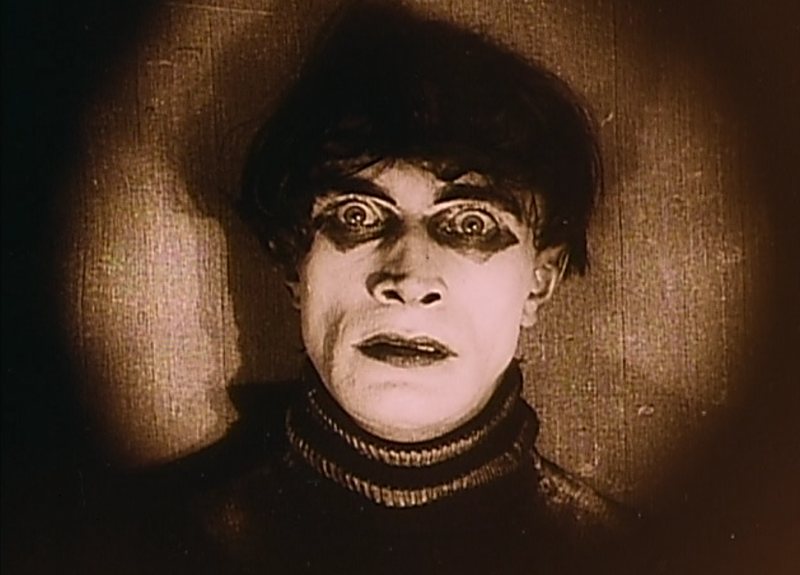 Anyway, in conclusion, I loved this. You should watch it.
__________
Notes
1. I watched this on DVD (Eureka Video, 2000)
2. It was from a 1996 restoration, and included a specially composed (and wonderfully atmospheric) score by Timothy Brock
3. There's a version of this on Amazon Prime, but it seems to be 20 minutes shorter, so I don't know what's missing from that.
4. A lot, presumably.
__________
Film Information
Title: Das Cabinet Des Dr Caligari
Director: Robert Wiene
Year: 1920
Duration: 72 minutes
Watch: youtube; archive.org