Three short bits of documentary film about Plymouth.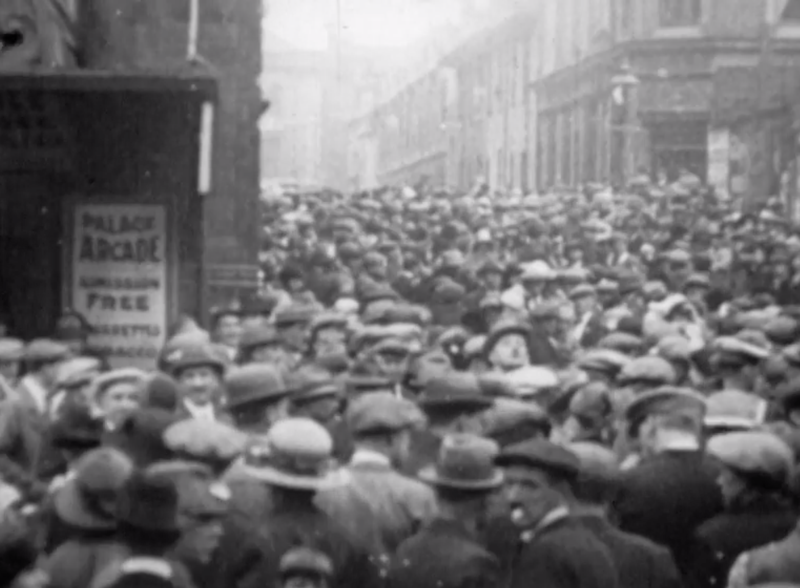 Plymouth's Pram Derby is 3 glorious minutes depicting the titular event from 1923. Wild be-hatted crowds, determined women competing for some arbitrary prize, and finally three surprisingly sweet portraits of the winners. I loved basically all of this.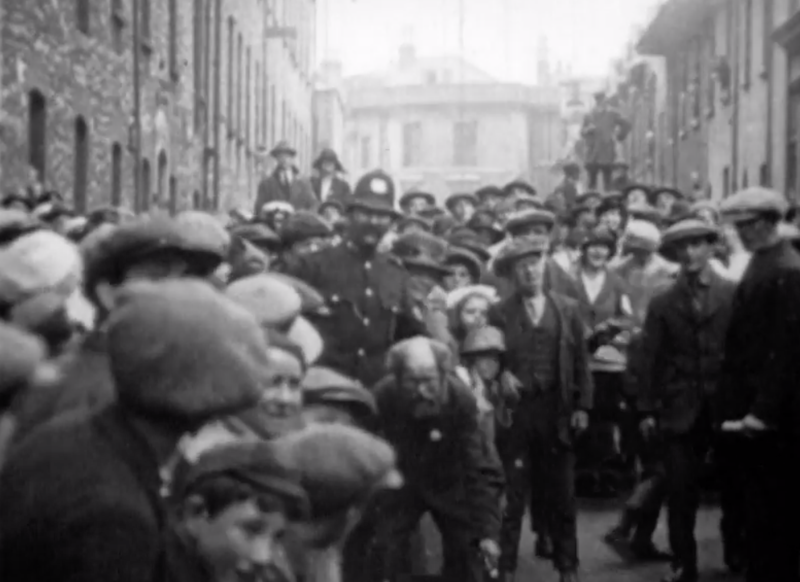 Plymouth's First Air Mail Test Trip (also from 1923, and shot, as the pram race was, by G.E. Prance) isn't half as good, consisting of 2 minutes of bowler-hatted men holding up sacks while looking as proud as can be. I did like the atmospheric shot of a boat arriving at the start, however, which almost made up for the lack of aeroplane action.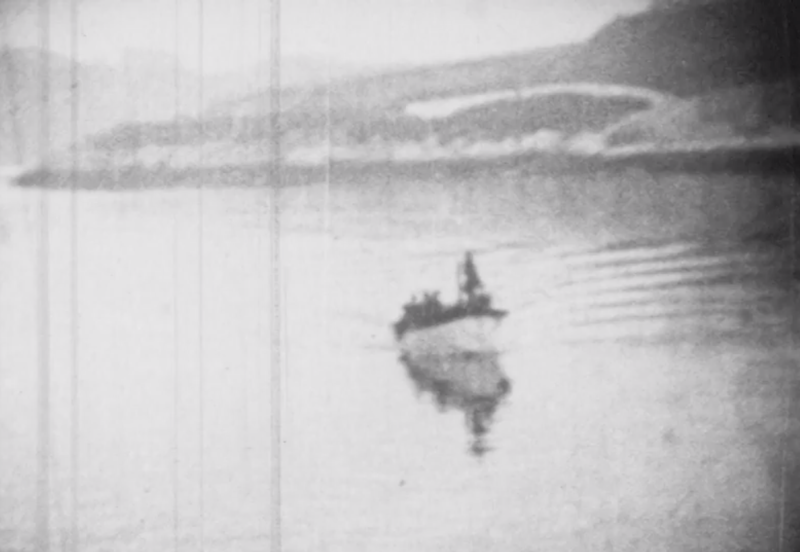 The final film here is from 1901, and directed by Sagar Mitchell and James Kenyon (whose documentary footage I've included a couple of times here before, although I probably should have watched more). Cinematographic View of the Royal Albert Bridge is five whole minutes of incredibly beautiful footage of ships and coast, taken from a camera mounted on another ship in the harbour, before it eventually arrives at Brunel's Royal Albert Bridge.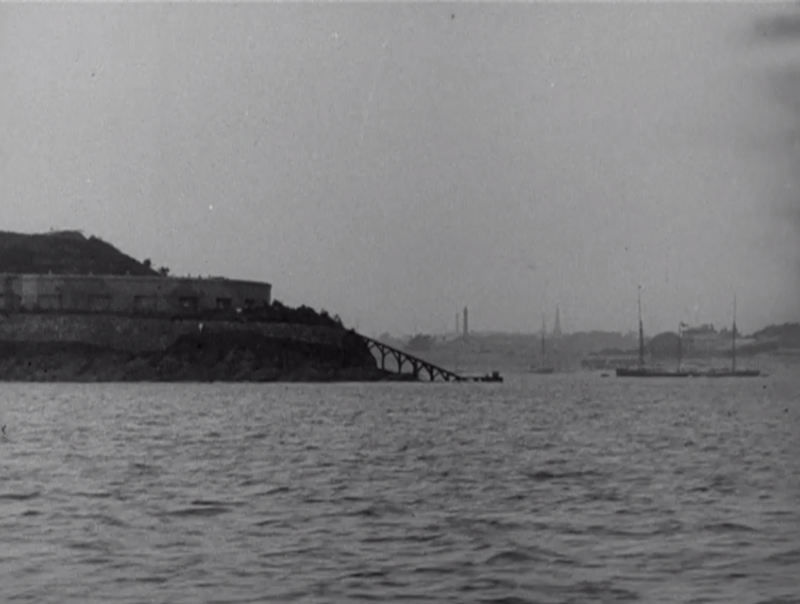 The still pictures don't really do the footage justice, losing the breathtaking beauty of the parallaxing scroll as the camera smoothly sails across the sea. You can still get a nice look in th epicture below at the weird futurism as these archaic looking ships sail past the massive bridge from some far distant future at the end though (futurism that is doubly weird because the bridge was built in 1865.)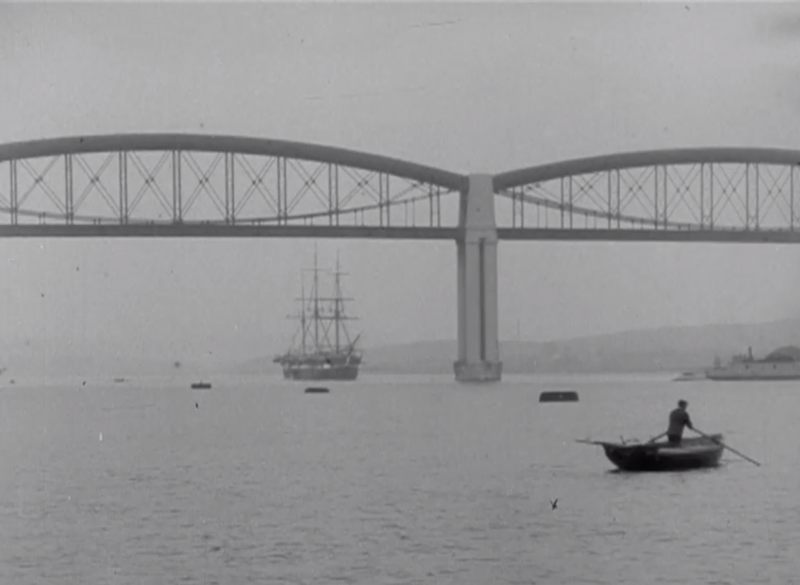 In conclusion, I like ships and boats, I suppose. And the sea.
And prams.
__________
Notes:
1. I watched all these on the BFI Player. Prams/Planes/Boats
2. I went to Plymouth recently. I hurt my knee, got accosted by some drunk, and then caught covid.
3. Great day out, would recommend.
4. But apart from that it was quite nice.
5. Actually the best bit was where they'd tried to bury any evidence that there had ever been a crazy golf course down by the seafront, so now all the old holes looked like ancient barrows for some long dead sequence of viking kings.
___________
Film Information
Title: Plymouth's Pram Derby
Director: G.E. Prance
Year: 1923
Duration: 3 minutes
Watch: BFI Player
Title: Plymouth's First Air Mail Test Trip
Director: G.E. Prance
Year: 1923
Duration: 2 minutes
Watch: BFI Player
Title: Cinematographic View of the Royal Albert Bridge
Directors: Mitchell and Kenyon
Year: 1901
Duration: 5 minutes
Watch: BFI Player