Here we have two different 100year old Felix The Cat cartoons, both of which are directed by Margaret J. Winkler, who took over producing duties from Pat Sullivan and Paramount Pictures in 1922 and made over 60 Felix The Cat cartoons between then and 1925.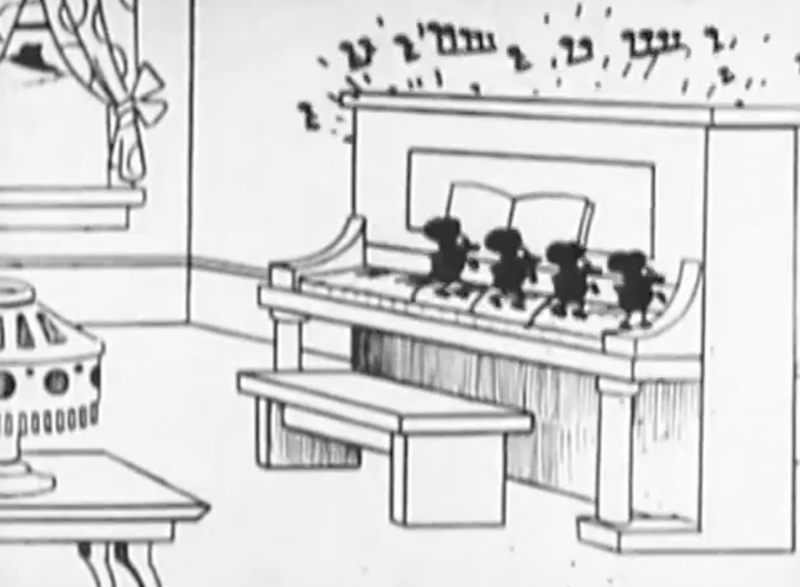 I've never quite worked out why Felix The Cat was so wildly popular for so long (it's not that he's necessarily bad, it's just that he's not that good), and Felix In The Swim (one of 17 Felix The Cat cartoons released in 1922 alone) doesn't really do much to illuminate things, with some pretty charmless visuals, inert jokes and consistently bad comic timing (although the mice playing the piano are lovely).
Felix Comes Back, though, from later in the year, is much better, with better animation, funnier jokes, some inventive mild surrealism, and a penguin in the Arctic (where all the best cartoon penguins live).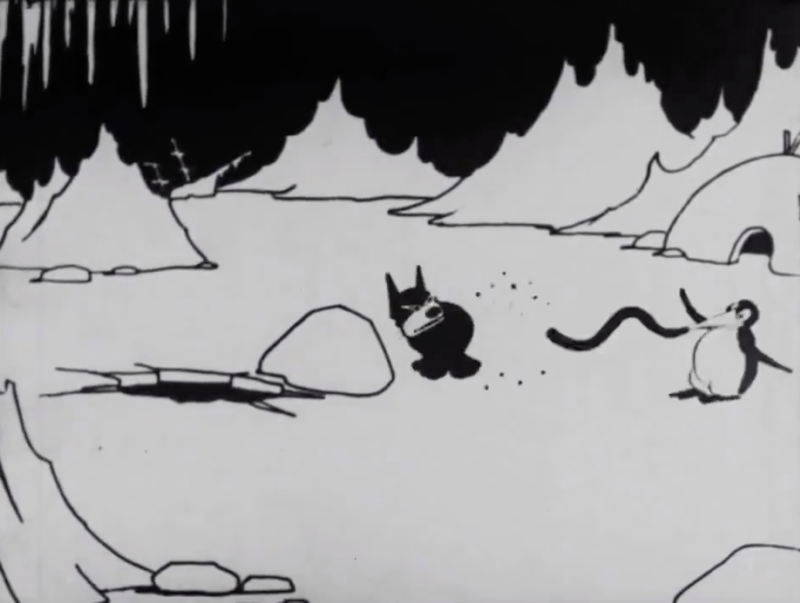 So, if you're going to watch one hundred year old Felix The Cat cartoon today, make it that one. Or maybe one of the other fifteen, who knows.
___________
Notes
1. I watched both of these on youtube. Felix In The Swim has added sound effects and music, which don't actually add that much, while Felix Comex Back is nice and silent, just as nature intended.
2. I previously reviewed a couple of earlier Felix The Cat cartoons on here: Feline Follies (1919) and Frolics At The Circus (1920).
3. Oddly, the title of Felix Comes Back spoils the final joke (when Felix does indeed come back).
4. But maybe they were worried you'd think he was trapped in the Arctic forever otherwise.
5. And didn't want anyone to become upset.
__________
Film Information
Title: Felix In The Swim
Director: Otto Messmer
Year: 1922
Duration: 7 minutes
Watch: youtube
Title: Felix Comes Back
Director: Otto Messmer
Year: 1922
Duration: 7 minutes
Watch: youtube