Cup Final 1921 – Greatest Event In Football History is the rather hyperbolically titled official footage of the 1921 FA Cup final between Wolves and Spurs at Stamford Bridge, which Spurs won 1-0.
But first, a copyright warning.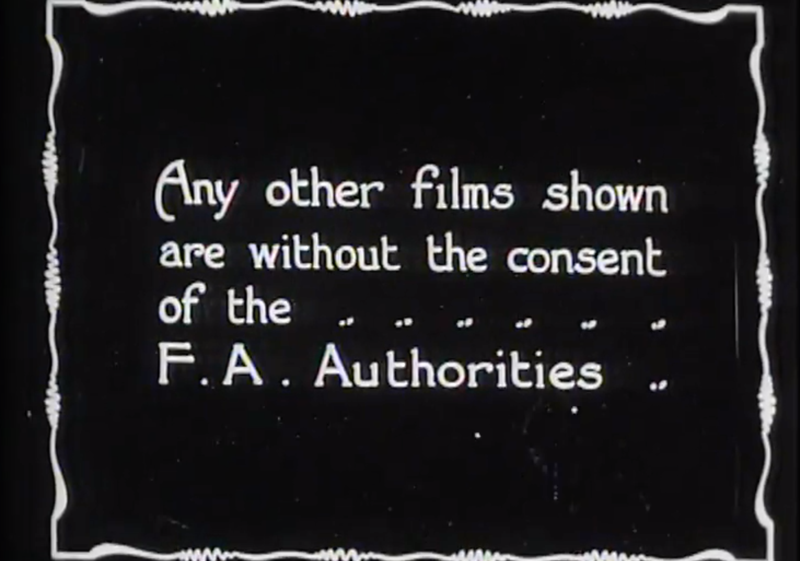 It's good to know that that's not changed in the last hundred years, at least. Although I am surprised that "Topical Budget" haven't initiated a takedown notice yet to protect their IP.
There's some good footage of fans arriving at the stadium, everyone bedecked in flat caps and heavy coats, pipes and cigarettes, even a replica cup or two. All the classics really.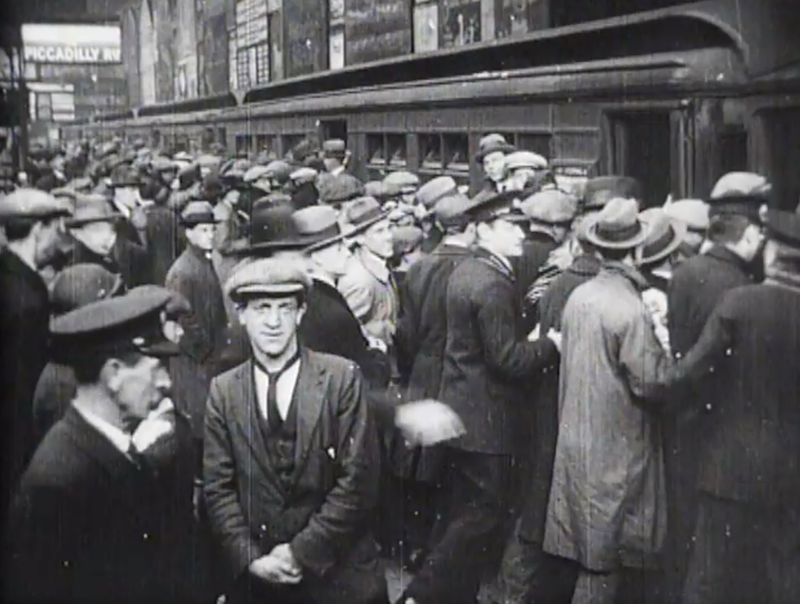 Yet not a replica kit in sight. You have to wonder if these are real fans at all.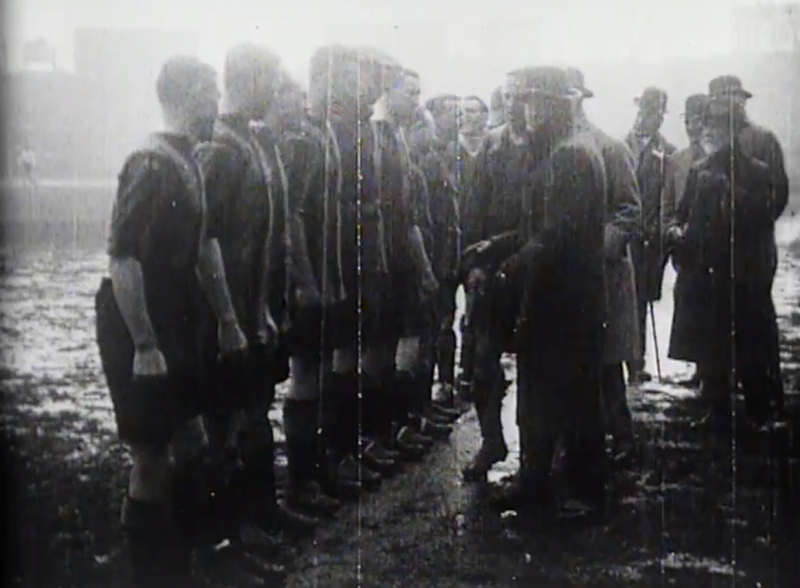 The match itself is gloriously wet and muddy, as all old football should be, an endless replication of the football pitches of our youths, just with 60,000 flat capped men watching on excitedly, rather than two furious fathers and a passerby or two walking their dogs.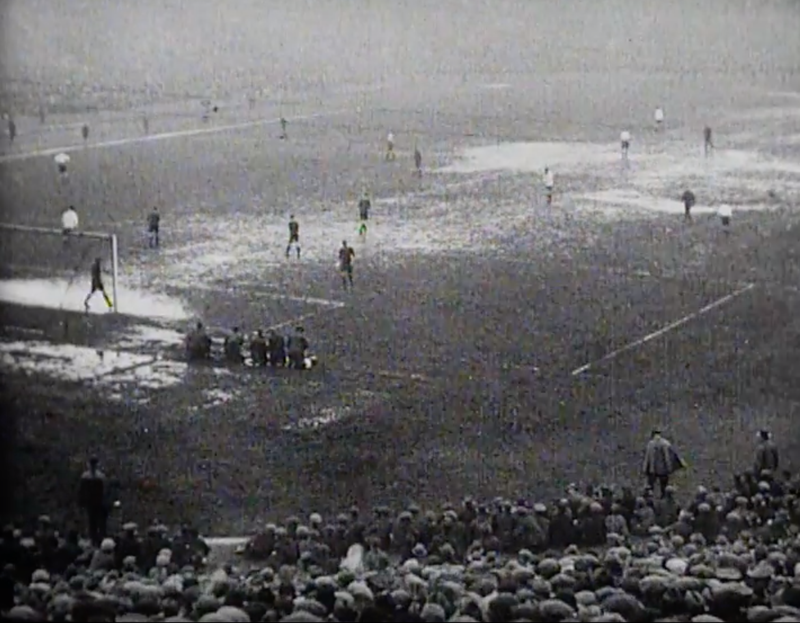 At the end, in the biggest proof that football has changed beyond all recognition in the last 100 years, (apart from Wolves playing in red and white stripes, as if they used to be Stoke) Spurs win the cup and everyone goes home smiling, even the losers. Even the King.
__________
Notes
1. I watched this on the BFI Player
2. But it's also on youtube if that's easier to view.
3. Also I tried in vain to find the Harry Enfield/Mr. Cholmondley-Warner 1990s Liverpool versus 1930s Arsenal match on youtube, but it no longer seems to be there
4. So you'll just have to imagine that all over again
5. Like I am right now
__________
Film Information
Title: Cup Final 1921 – Greatest Event In Football History
Year: 1921
Duration: 7 minutes
Watch: BFI Player ; youtube