Some more adverts, to go with yesterday's ones, and these ones are all exactly 100 years old, instead of slightly older. I hope that is okay.
"Your Romance" (1920) / Candy Cushions (1920)
"Your Romance" is a (very) short cinema advert for a local jewellers (Herbert J. White's in Frome), and is the sort of crap hyper local advert you used to get in cinemas, but sadly rarely do now, due to the tyranny of national chains with centralised advertising.
In the 3 seconds of actual film footage in the advert, a man gives a woman a ring, and then a kiss. THE END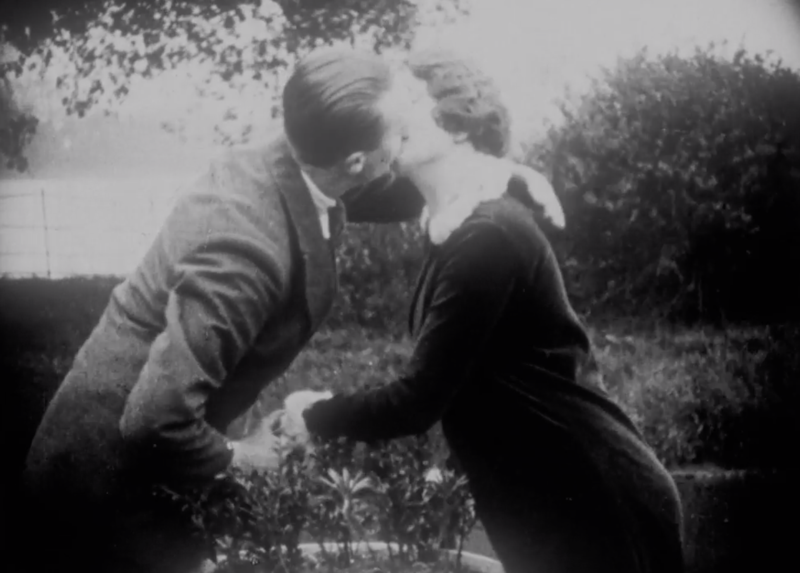 Now the last time I went to the cinema, there might not have been any enjoyably amateur local ads, but there was at least an incredibly terrible advert for some new awful looking Slush Puppy style drink, that advertised itself as being "FROM AMERICA" because being from America is the way we know this is going to be the best possible food and/or drink item ever invented.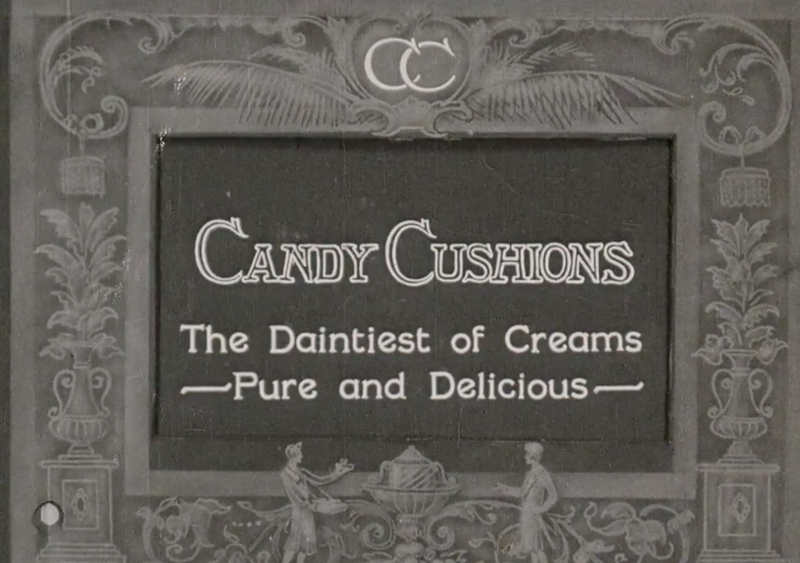 Anyway, that wasn't anywhere near as exciting as Candy Cushions, which weren't just the daintiest of creams, but also the latest novelty in American Sweets, 100 years ago today.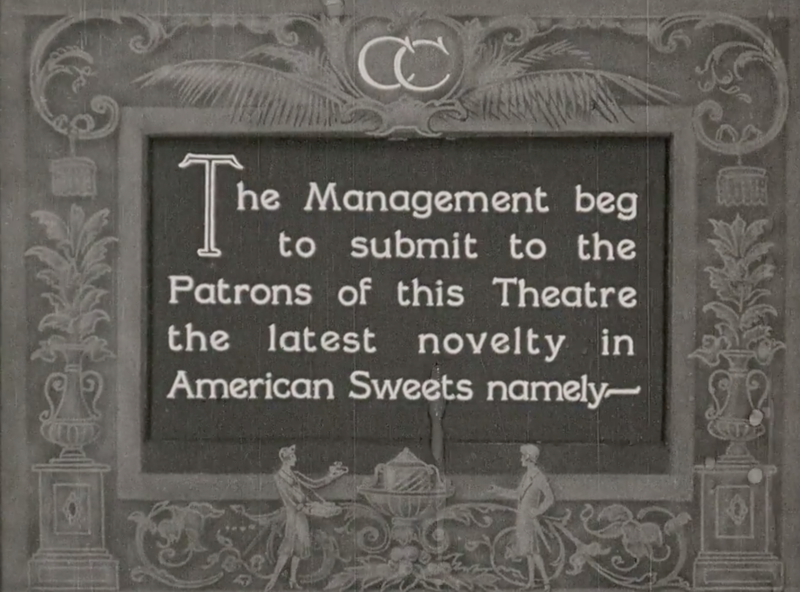 The height of this novelty was that they came in a little box with a free gift, like a piece of jewellery, or a tobacco pipe, or a razor, or maybe even some sort of switchblade, which is pretty wonderful, and certainly more fun that anything anyone's ever found in a kinder egg.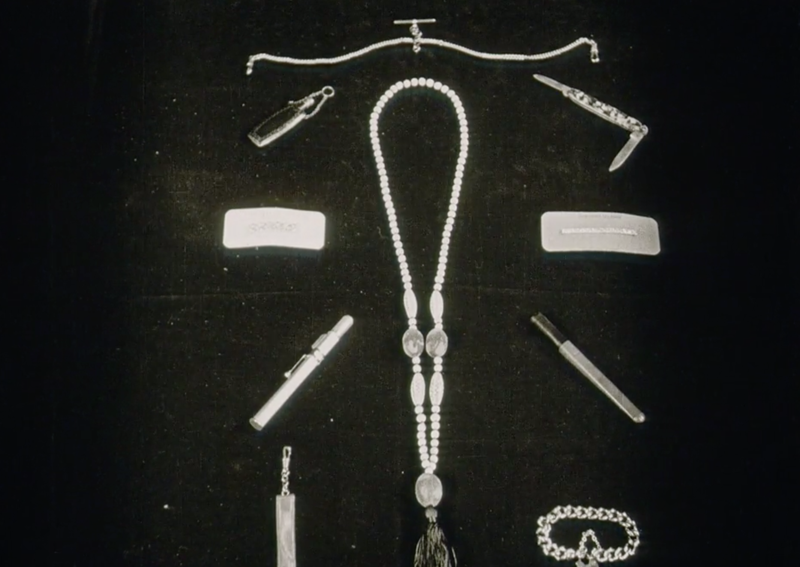 I assume there was an American exclusive edition that contained a revolver, and was therefore not sold at the cinema, and only available in the import sweet shop round the corner, for several million pounds.
Transporting Loads, With Or Without Roads (1920) / A Dream Of Brave Men (1920)
Keeping up the comparison with the present, here are two 100 year old versions of modern staples of cinema advertising – an advert for some sort of off road vehicle you'll never be able to afford, and would have no real need for if you ever could; and an excruciatingly long premium advert for some utterly mundane product (here: soap), that serves no discernible purpose at all to justify its existence.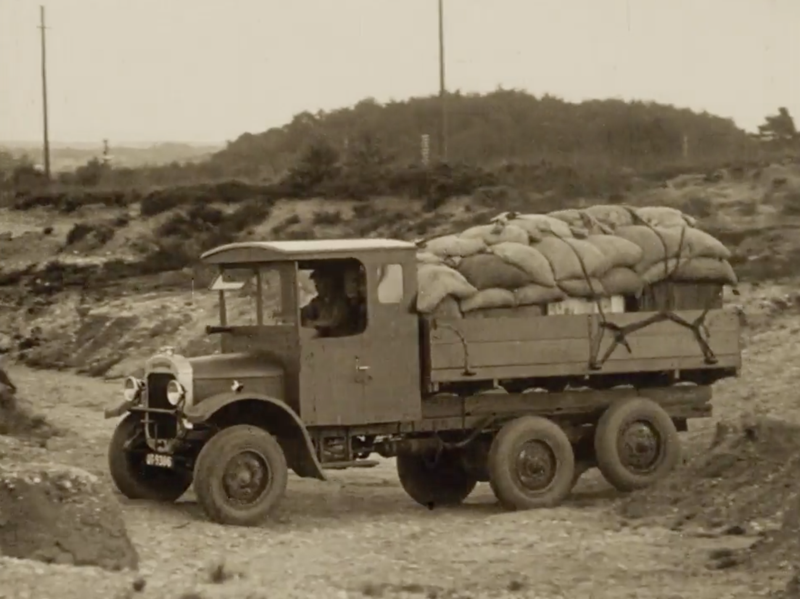 Transporting Loads, With Or Without Roads is 6 minutes of footage of a Thornycroft off-raod vehicle, which looks pretty amazing, with a strange manipulable suspension system for the back two axles, as well as a pretty exciting mode where you can turn it into a miniature tank with a set of caterpillar tracks.
Let's off road, etc, etc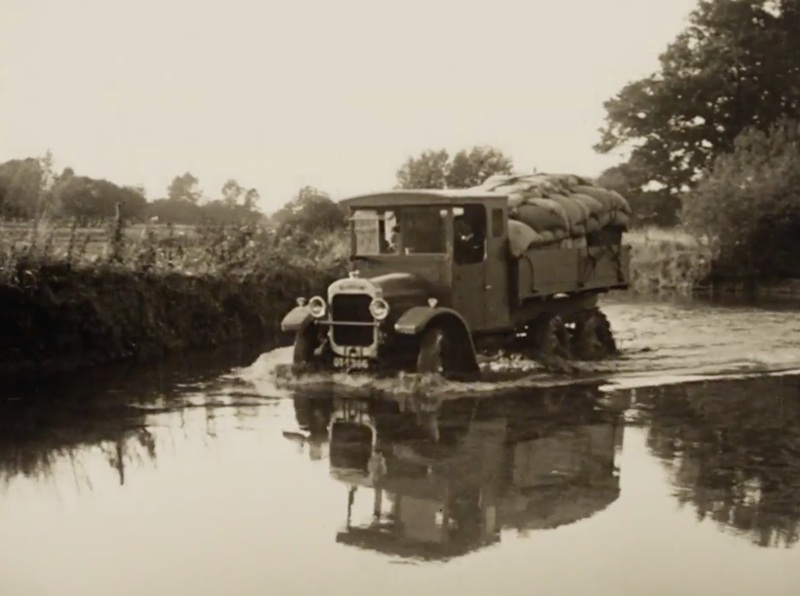 There's a scene in this, too, where the vehicle drives slowly down a hill, the landscape below sprawling out emptily towards the horizon, which I found oddly ominous, and which feels like some sort of eerie early version of Postman Pat, coming home from the war, his truck piled high with the bodies of a million dead.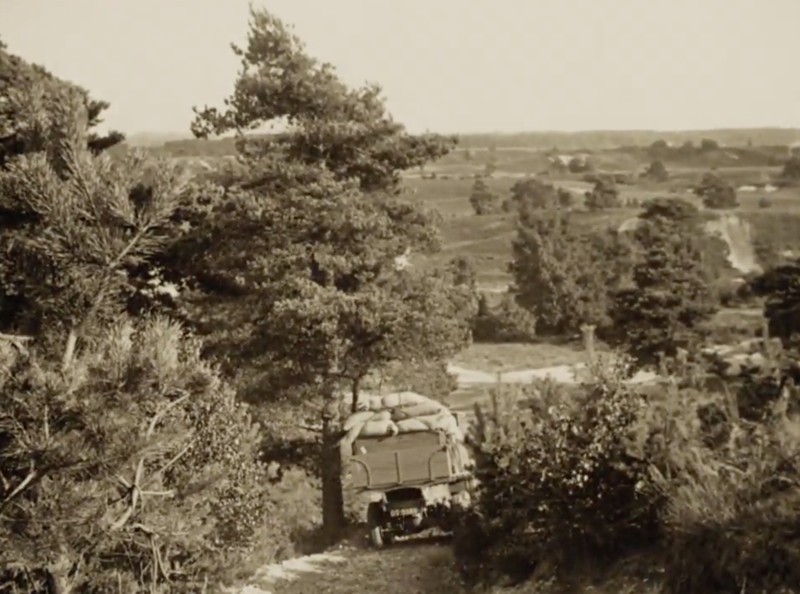 A Dream Of Brave Men, meanwhile, is 6 minutes of absolute tedium, in which a maid gets some soap that's so good she cleans the whole kitchen with it. Then she falls into a dream, where she cleans up a field hospital somewhere, too, thus winning the war.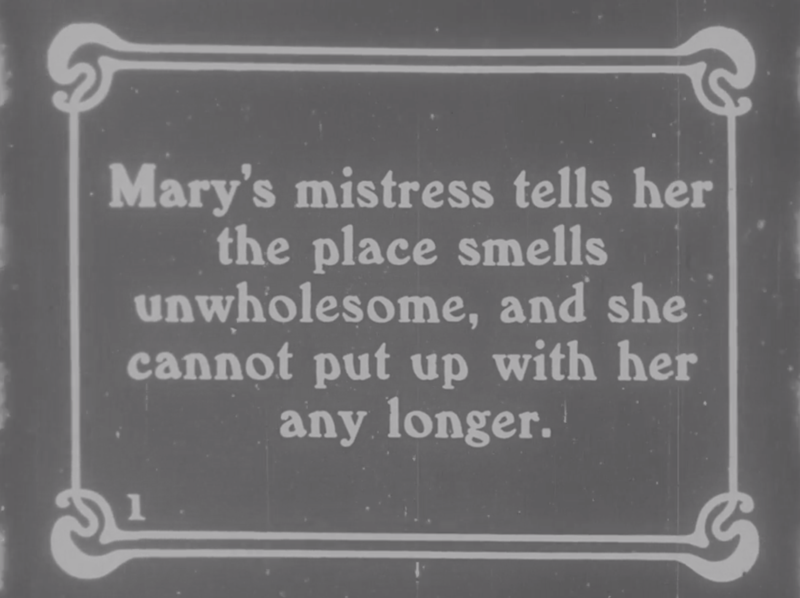 The soap is called Pinkobolic, though, which is perhaps my favourite ever attempt at making some horrible industrial name into something nice and and totally unsinister sounding.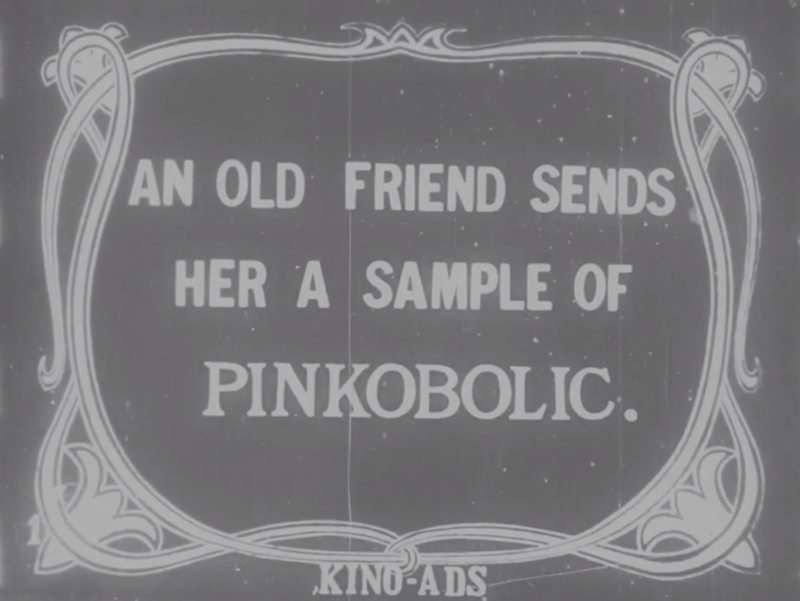 This entire advert is monstrous, obviously, but I did like the bit, where the title cards had been explaining the story, one short sentence at a time, in a nice big font, until suddenly they insert this one, with an entire novels worth of exposition crammed in, in a great big long sentence, with a hundred comma-separated clauses, in absolutely tiny letters.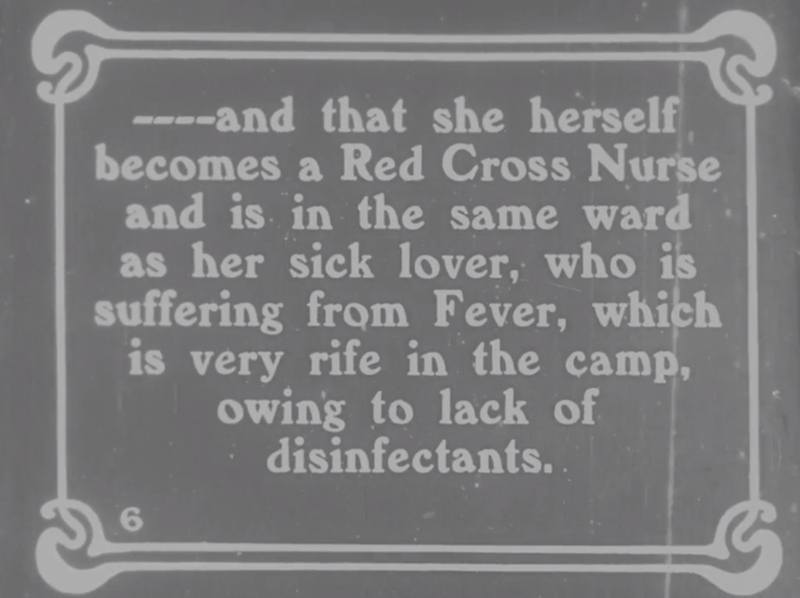 Mr. And Mrs. Jones Visit To Bracing Sunny Rhyl, North Wales
Mr. And Mrs. Jones Visit To Bracing Sunny Rhyl, North Wales is a piece of local tourist office advertising, suggesting, hopefully, that "After you have seen this Picture you will want to visit this Popular Health Resort."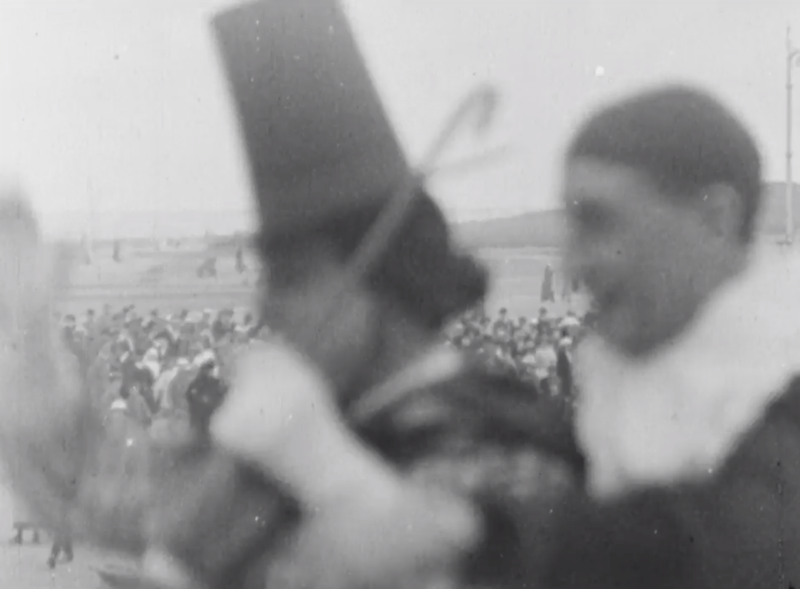 This "Picture" consists of two minutes of Mr and Mrs Jones on the top of the bus, grinning maniacally, out of focus, dressed like some sort of folk terror clowns.
It is the most terrifying piece of footage ever unearthed and should not be watched under any circumstances.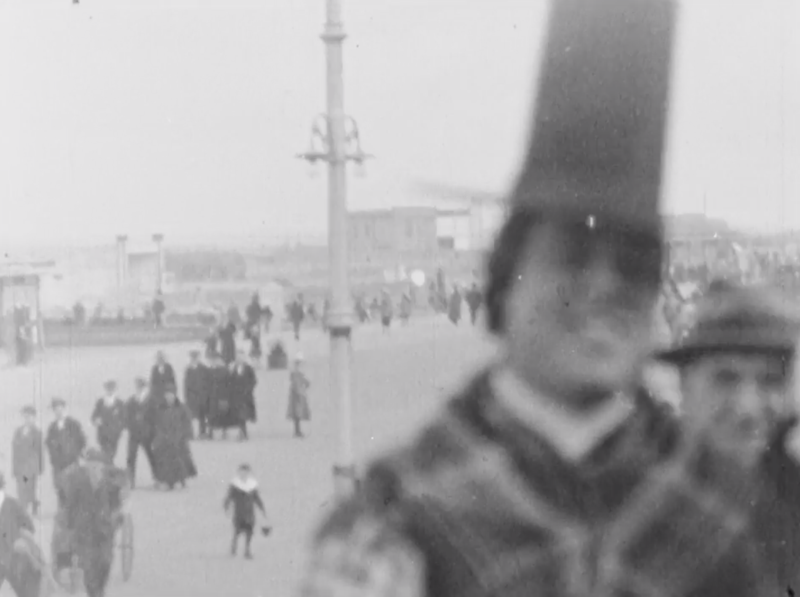 __________
Notes
1. Again I watched these all on the BFI Player, and the links can be found above and below.
2. Herbert J. White's jeweller store in Frome moved to Yeovil in the 1930s, and didn't actually close down until last year.
3. I now want to visit Rhyl, the Popular Health Resort.
_________
Film Information
Title: "Your Romance"
Year: 1920
Duration: 1 minute
Watch: BFI Player
Title: Candy Cushions
Year: 1920
Duration: 1 minute
Watch: BFI Player
Title: Transporting Loads, With Or Without Roads
Year: 1920
Duration: 6 minutes
Watch: BFI Player
Title: A Dream Of Brave Men
Year: 1920
Duration: 6 minute
Watch: BFI Player
Title: Mr. And Mrs. Jones Visit To Bracing Sunny Rhyl, North Wales
Year: 1920
Duration: 1 minute
Watch: BFI Player