A round-up of up to the minute football news, live from 1923.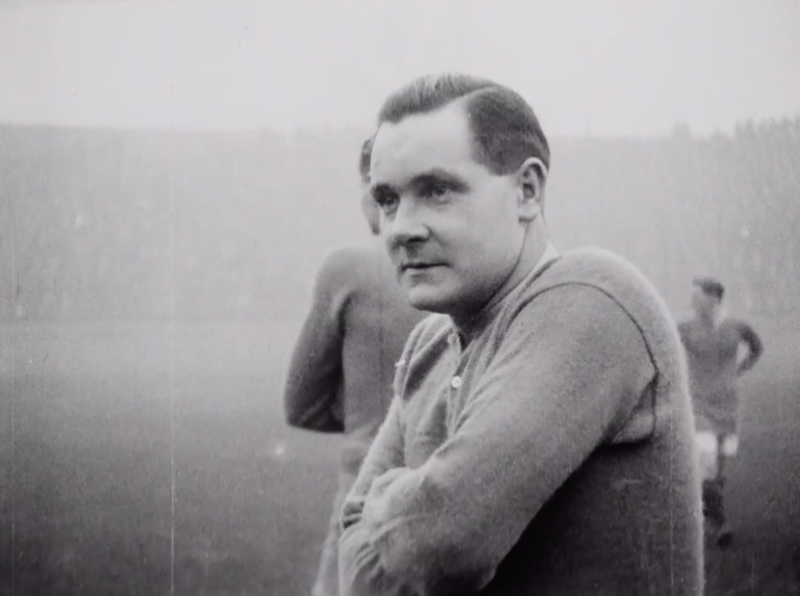 First, in a news piece entitled £6,000 Paid For A Centre Forward, we discover Chelsea have broken the transfer record to sign some randomised player who, from the wonderful 30 second portrait of him at the start (see above), already seems to be deeply regretting his life choices.
Then, in They Call It Football, we discover that Spurs are no better than a bunch of clowns (see below). Poor old Spurs.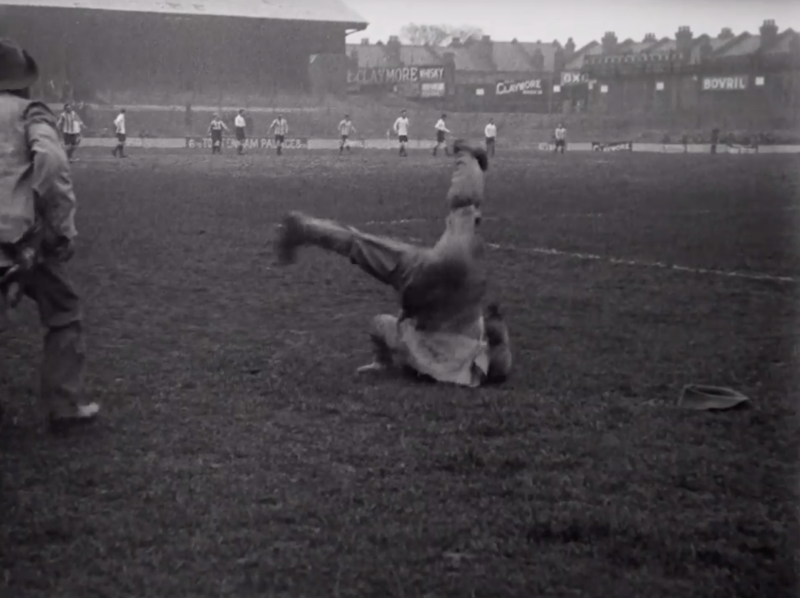 More live football news as and when I receive it.
___________
Notes
1. I watched all these on the BFI Player.
2. I watched some 100 year old football on here a couple of years ago too, which you can read about here.
3. When Spurs weren't clowns, due to the year ending in 1.
4. Not that that numerical trick works these days anymore
5. That Spurs charity match footage also features a nice bit of "Ceremonial kick-off" footage.
6. Which seems to have been retired ever since Diana Ross brought shame upon such antics at the 1994 World Cup.
7. But which in 1923 was still all the rage.
8. There's a particularly fine example of it here.
9. In which the Lord Mayor of Manchester looks spectacularly pleased with himself for managing to kick a football of its spot without messing the task up at all.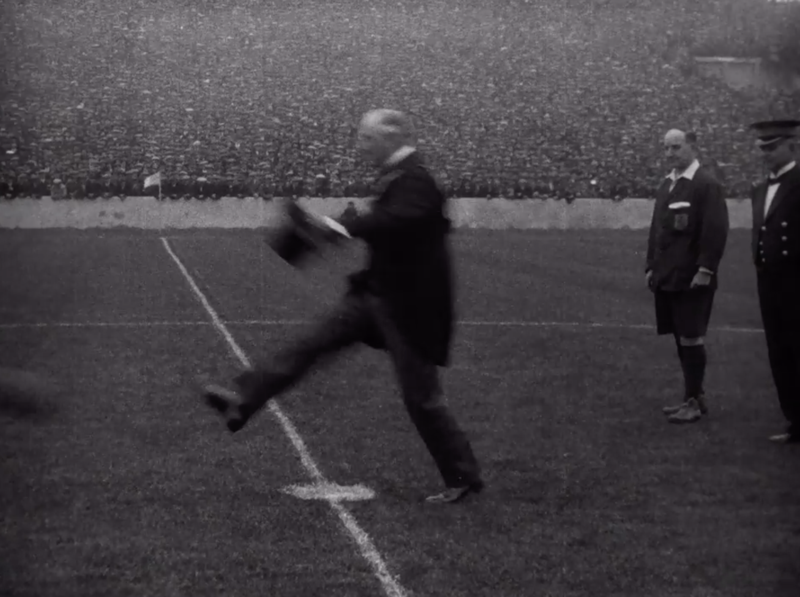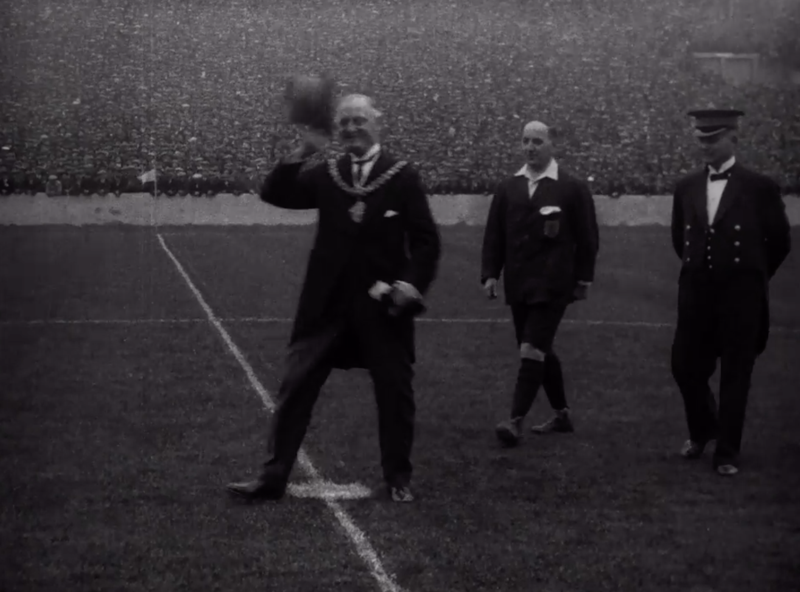 10. "Look at his face! Just look at his face!" etc etc
11. (Also there's a few minutes of extra bonus early 1923 football footage here)
12. (Which I completely forgot to add)
13. (Or grab any screenshots from)
14. (But I've mentioned it now so it's okay)
___________
Film Information
Title: £6,000 Paid For A Centre Forward
Year: 1923
Duration: 1 minute
Watch: BFI Player
Title: They Call It Football
Year: 1923
Duration: 1 minute
Watch: BFI Player
Title: Million Spectators Welcome Return of Football
Year: 1923
Duration: 2 minuts
Watch: BFI Player
Title: 4th Round Of The Cup 1923
Year: 1923
Duration: 2 minutes
Watch: BFI Player