In Coney Island, Fatty Arbuckle and his usual gang of friends go to Coney Island for the day. Hijinks ensue.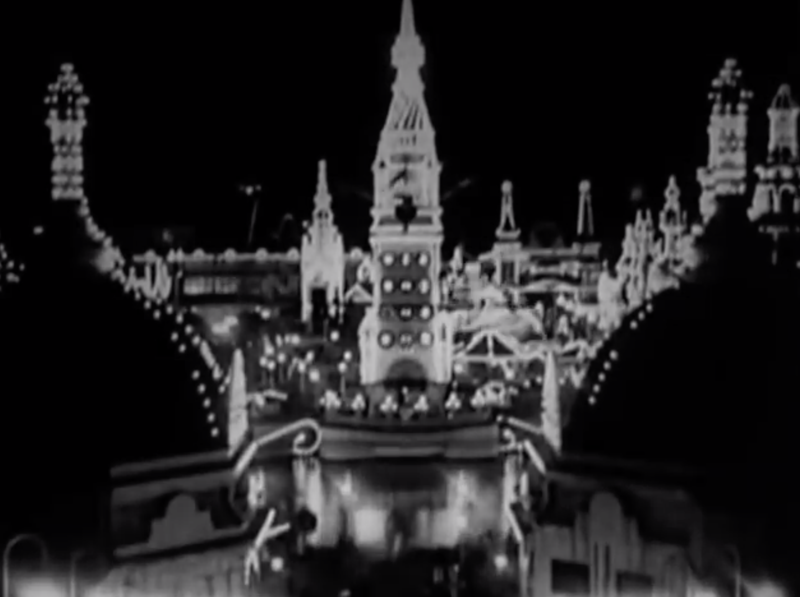 This one is a lot of fun and there's a lot to enjoy in it, not least simply looking at Coney Island a hundreds year ago, which looks magnificent. The downhill dodgems on an undulating Mario Kart style track looks especially amazing.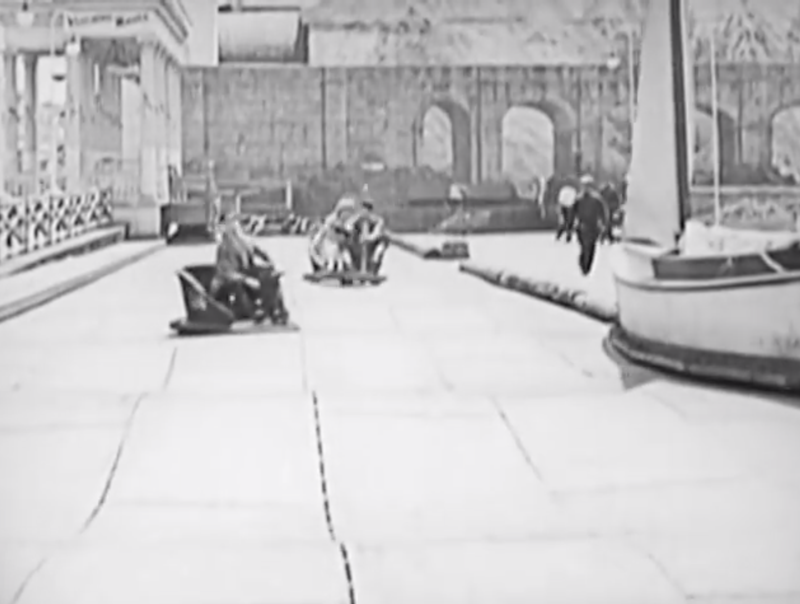 I also liked this sullen looking baby eating an ice cream quite a bit. The true essence of all summer holidays there in one wonderful picture.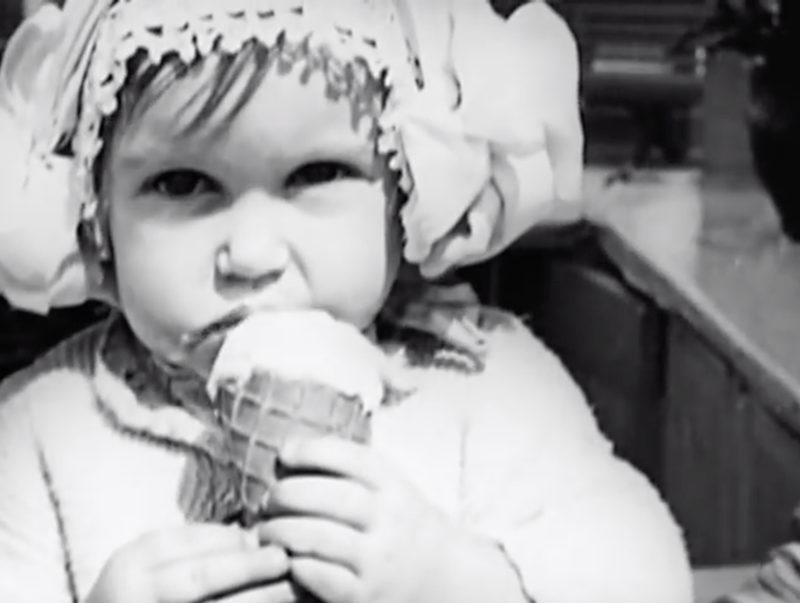 Beyond the wondrous nature of Coney Island itself, this short has a lot more in it that I liked than the last few I watched. I liked, in no particular order, Fatty Arbuckle's incredible swimming technique; the occasional well-placed piece of fourth-wall breaking; Fatty Arbuckle eating an entire scoop of ice cream in one go; Buster Keaton doing a back flip just because he can; and Buster Keaton's sheer unbridled delight at accidentally smacking Fatty Arbuckle in the face with a hammer.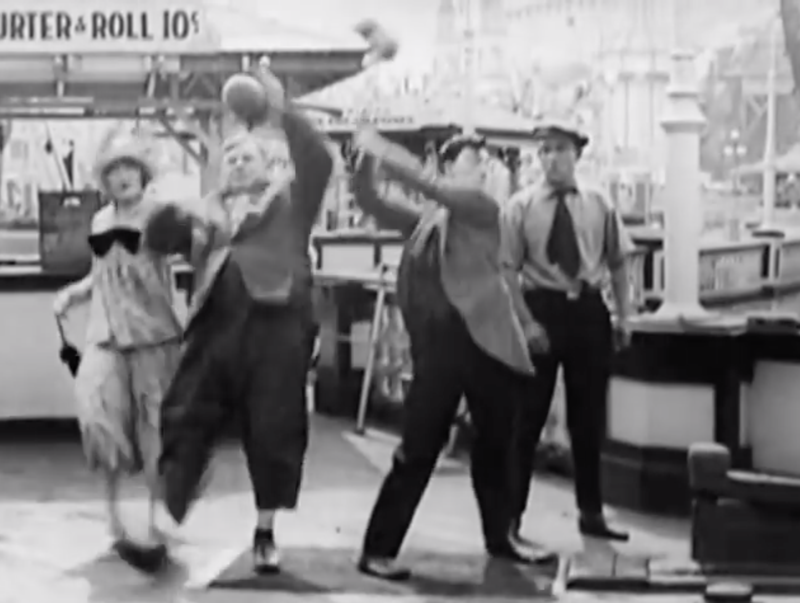 Even Luke the Dog turns up for a bit. And at the end Buster Keaton kisses a girl.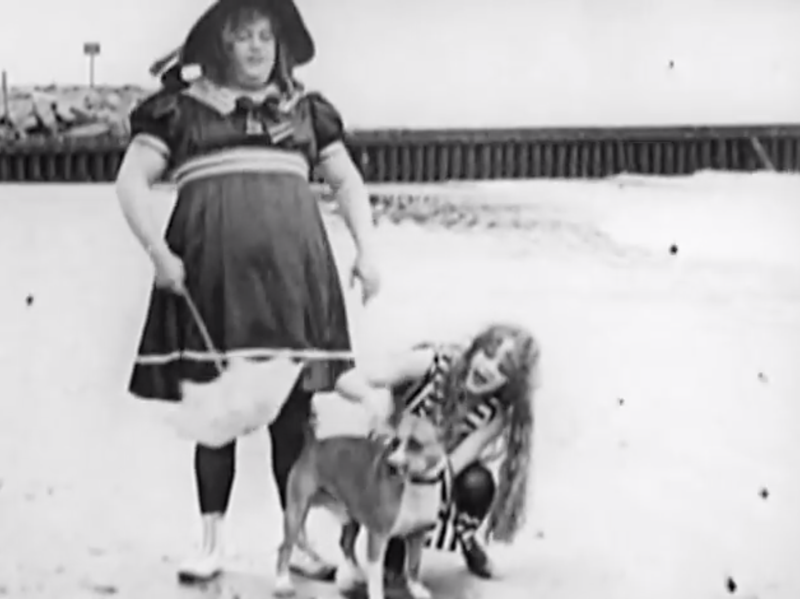 I would quite like to Coney Island, a hundred years ago.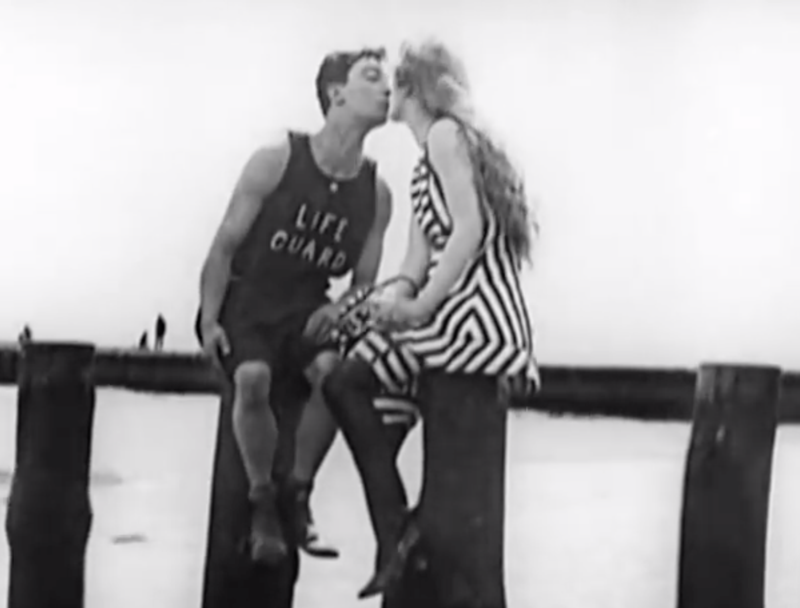 __________
Notes
1. I watched this on blu-ray again. The screenshots are captured from this copy on youtube.
2. The music on the Blu-Ray version was pretty rubbish, unfortunately.
3. I should probably try syncing it up with this Godspeed You Black Emperor track at some point.
4. But I'd probably get my youtube account blocked for copyright violations
5. So maybe some other time, who knows.
__________
Film Information
Title: Coney Island
Director: Fatty Arbuckle
Year: 1917
Duration: 25 minutes
Watch: youtube