Playmates is a short film in which two actors dressed up as children show off the latest in groundbreaking animatronic toys from 1922.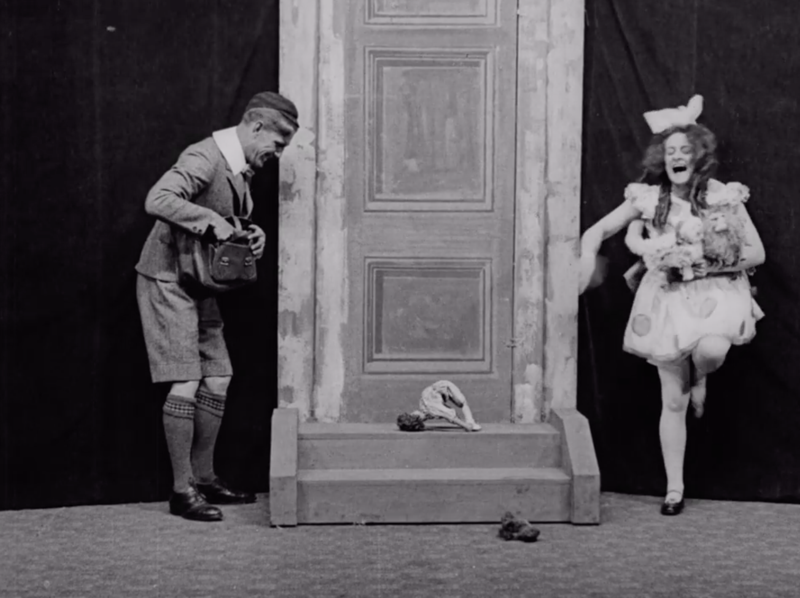 Playing out like very early test screens for JF Sebastian's workshop in Blade Runner, this is all usurprisingly horrifying, combining both the enduring disquiet of animatronic dolls with the utter mortal terror of human adults dressed as and pretending to be very young children. Completely monstrous.
___________
Notes
1. I watched this on the BFI Player.
2. I like the way these sort of horrifying animatronic toys have barely changed in a century.
3. Motorised beasts lumbering uselessly around in circles on a table in your local toy shop every Christmas.
4. Only occasionally received as presents.
5. But somehow endlessly disappointing whenever they are.
___________
Film Information
Title: Playmates
Year: 1922
Duration: 2 minutes
Watch: BFI Player