La Lune à un mètre (The Astronomer's Dream) is one of the earliest surviving films by Georges Melies, in which an astronomer looks at the moon out of the window of his huge castle and then has three minutes of utterly terrifying moon-related dreams.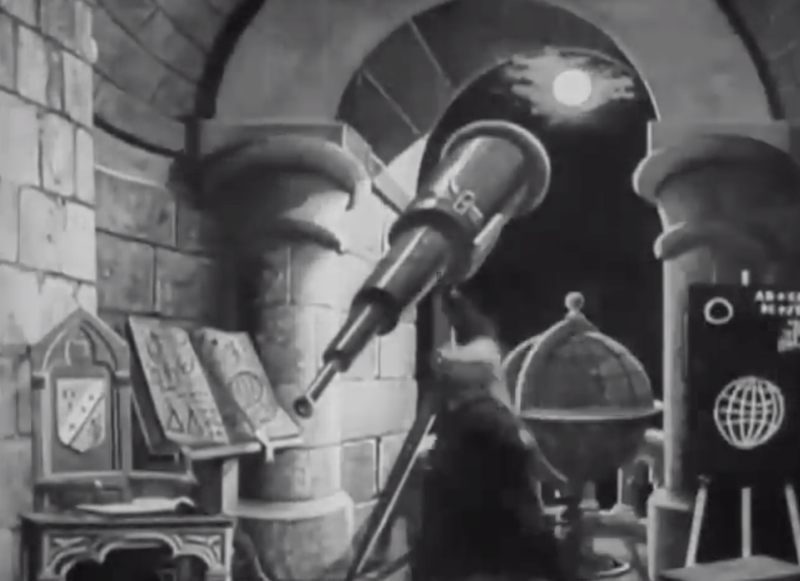 This is an absolutely wondrous marvel. Originally one of Georges Melies's stage shows, this goes all out on recreating his original physical tricks (including the absolutely terrifying mechanical moon face below that eats children and adults alike in its unending furious rampage of greed), while also adding in loads of extra stuff only possible via film, including stop motion, film splices, and even an excellent animated section where the astronomer's diagrams of the moon and earth join together to form some great planetary beast, with the moon as its the head and the earth its body.
The devil and Selene, goddess of the moon, also turn up for some reason at various points, and all in less than four minutes too. Wonderful.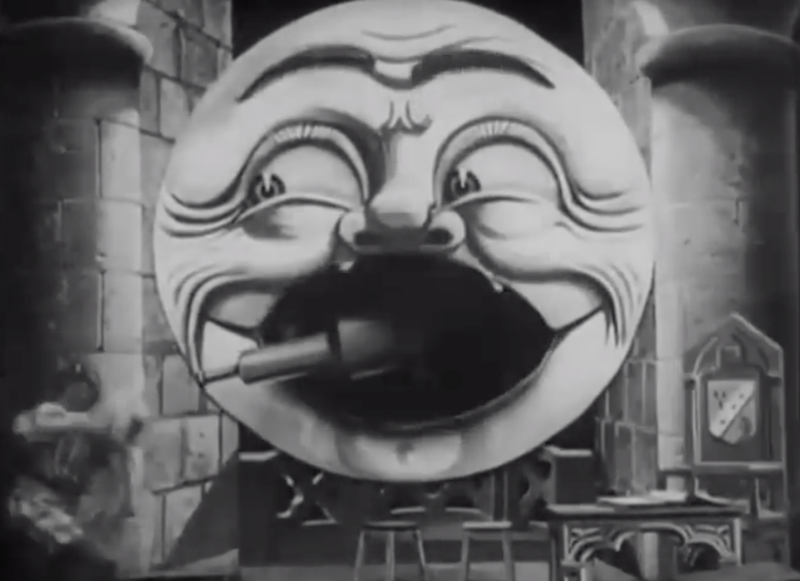 __________
Notes
1. I watched this on youtube here.
2. My niece has been reading The Invention Of Hugo Cabret (and half watching Hugo, too), so we watched a couple of George Melies films (this and also Le Voyage Dans La Lune).
3. She wondered why he was so obsessed with the moon.
4. Although I didn't like to say it was me that was obsessed with the moon.
5. Only showing her his moon films.
6. Instead of some of his non-moon films.
7. Anyway she liked this one best.
__________
Film Information
Title: La Lune à un mètre
Director: Georges Melies
Year: 1898
Duration: 3 minutes
Watch: youtube