Preston Egg Rolling is a short snippet of documentary film by Mitchell and Kenyon, recording an Easter egg rolling fair, in Avenham Park in Preston, in 1901.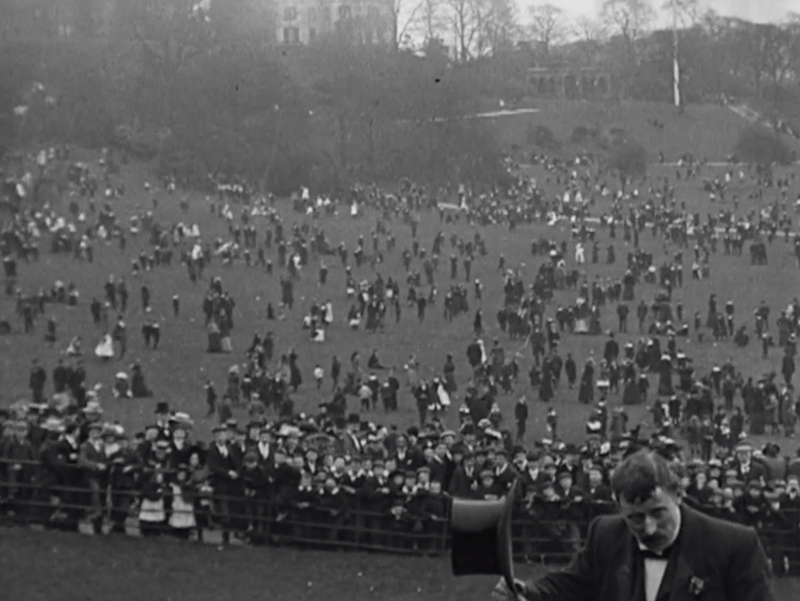 It doesn't actually contain much egg rolling action (there's a brief egg roll at about a minute in), everyone being much more interested in the film camera than the sheer mundanity of rolling an egg down the very slightest of hills.
It does contain some pretty brilliant children and babies, however, including the group photo below, and an excellently stubborn baby in a pram who resolutely refuses to hold up her egg for the camera. That child is my hero.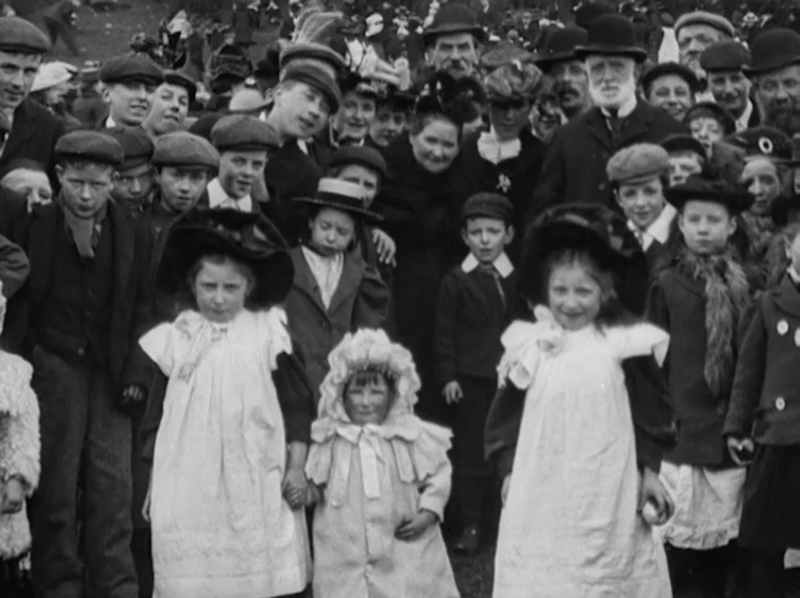 And that was Easter, in Preston, in 1901.
___________
Notes
1. I watched this on the BFI site again
2. Which is where all my information has been gleaned from too
3. I have very little else to add
___________
Film Information
Title: Preston Egg Rolling
Directors: Sagar Mitchell; James Kenyon
Year: 1901
Duration: 3 minutes
Watch: BFI Player; youtube