Fantasmagorie, Le cauchemar de Fantoche (The Puppet's Nightmare) and Un drame chez les Fantoches (The Puppet's Drama) are three early animated films, all directed by the groundbreaking Emile Cohl, a French artist and animator who was once a member of the Incoherents art movement, an excellently named precursor of the Surrealists.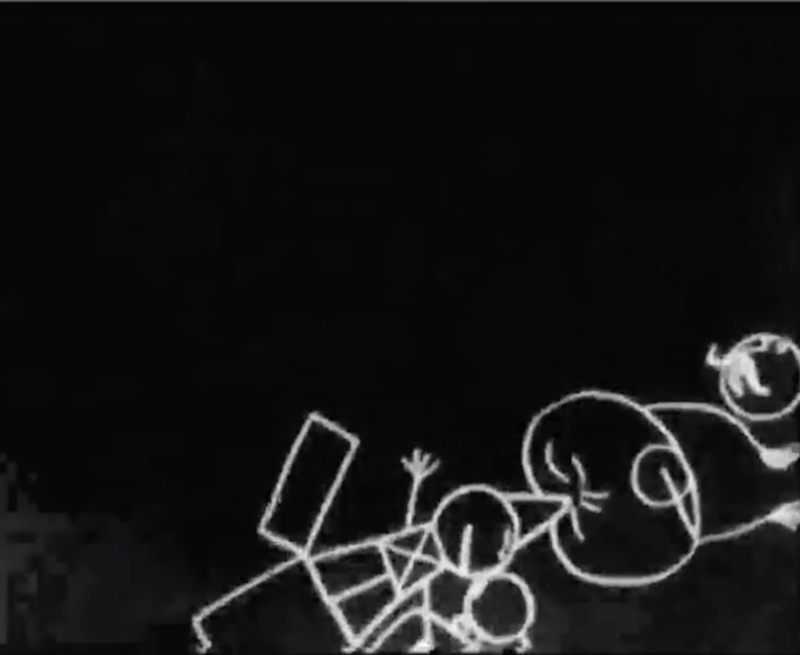 Both Fantasmagorie (pictured above) and Le cauchemar de Fantoche (pictured below) are essentially a constant stream of visual improvisations, as the simple stick figures and line drawings transform and morph unpredictably through a series of surrealist imagery and interactions for a couple of minutes. They're utterly wonderful.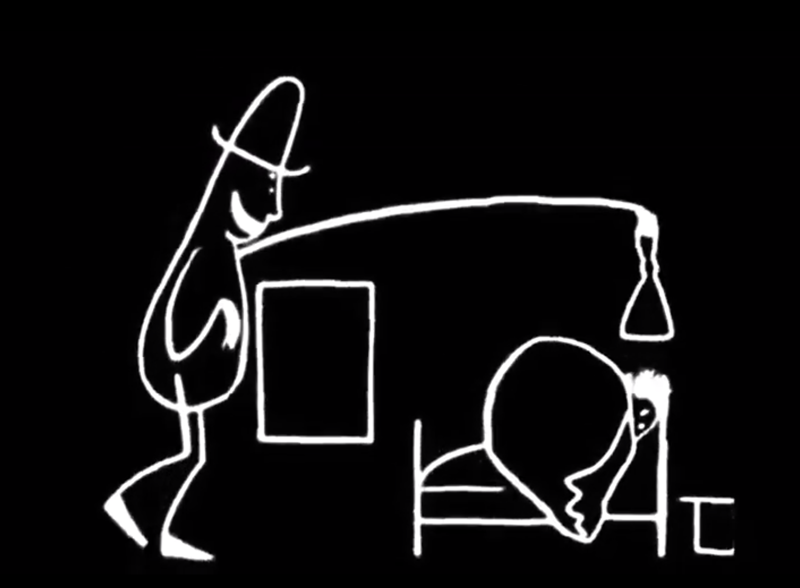 That same year, Emile Cohl followed these up with Un drame chez les fantoches, a slightly more complex cartoon, in terms of plot, at least, in that it actually has a story. Unfortunately, it loses something in terms of the sheer energy and imagination of his first two, although it still has a couple of nice sequences in it, too (like the wonderful snake, shown below, which looks fairly like the sort of creature I like to draw).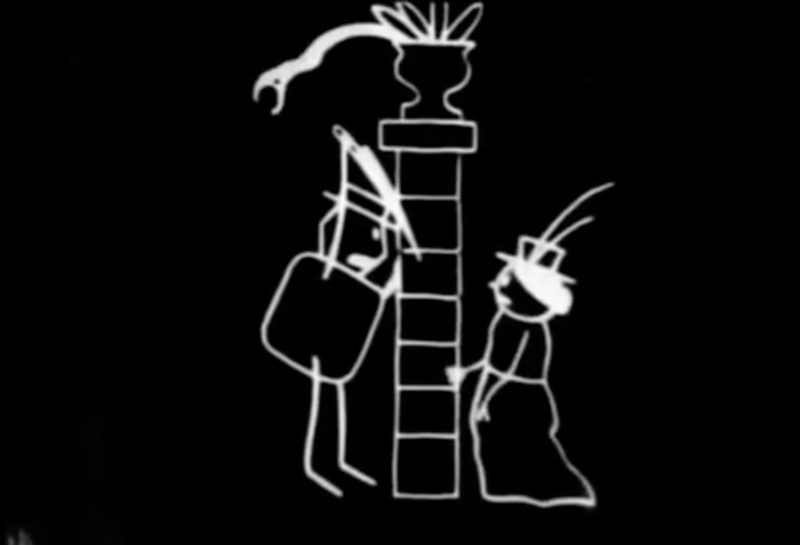 __________
Notes
1. I watched all of these on youtube – Fantasmagorie here, Le cauchemar de Fantoche here, and Un drame chez les fantoches here.
2. Although Fantasmagorie is often said to be the first fully animated film, I'm pretty sure the "fully animated" distinction is added only so everyone can talk about this rather than the deadeningly awful Humorous Phases Of Funny Faces, which was directed a couple of years earlier by J. Stuart Blackton.
3. And which Fantasmagorie is clearly inspired by.
4. It's strange how many early cartoons had to have a bit showing the illustrators hands drawing the first image at the start.
5. Presumably so you understood it was a cartoon and not some sort of dream come to life.
6. Fantasmagorie and Le cauchemar de Fantoche also remind me a lot of Dipdap, which I really love.
7. I wish I was an Incoherent.
__________
Film Information
Title: Fantasmagorie
Director: Emile Cohl
Year: 1908
Duration: 2 minutes
Title: Le cauchemar de Fantoche
Director: Emile Cohl
Year: 1908
Duration: 2 minutes
Title: Un drame chez les fantoches
Director: Emile Cohl
Year: 1908
Duration: 3 minutes
Title: Humorous Phases Of Funny Faces
Director: J. Stuart Blackton
Year: 1906
Duration: 3 minutes