Press is a minute long piece of film showing a printing press going through its motions as it's being set up for that night's print run.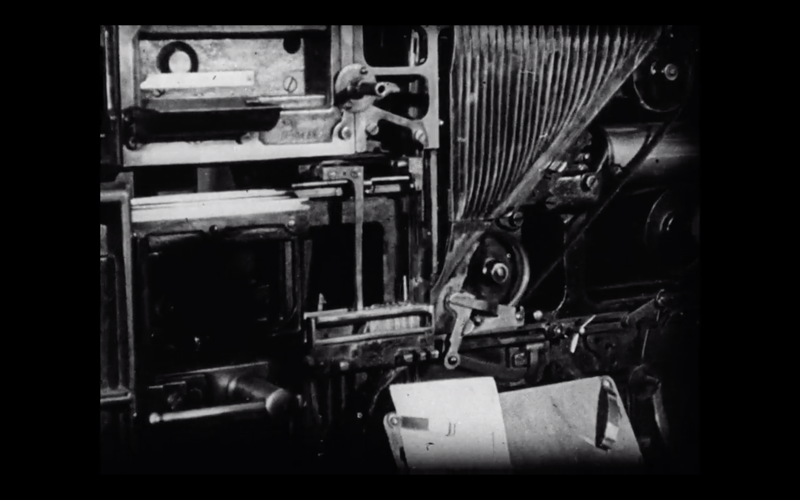 There's not much here to review in the traditional sense, obviously, as it's just a tiny snippet of documentary footage, but that doesn't really matter. There is a beauty in the movement, a wonder in the slowness. And that's enough.
One of the things I like about film is that pointing a camera at something and just letting it watch it exist, or occur, forces you, as a viewer, to really look at it. This narrowing of focus, this stripping away of distractions, somehow seems to elongate time, so that a minute of film stretches out more than a minute ever should, or ever would, imbuing it with a depth and density it might not usually have.
I do not know why.
__________
Notes
1. Another film watched via the BFI Player – Press
2. If you also like silent, wordless, minute long looks at things, you might be interested in watching some of my minute at a time series of videos
3. Although of course you might not be
_________
Film Information
Title: Press
Year: 1919
Duration: 1 minute