To Demonstrate How Spiders Fly is a very short educational film (it's only a minute long), made using stop-motion animation to explain how spiders travel across unexpectedly large distances. It was directed by F. Percy Smith, a naturalist and photographer who helped pioneer the use of many now-familiar film-making techniques, such as time-lapse sequences.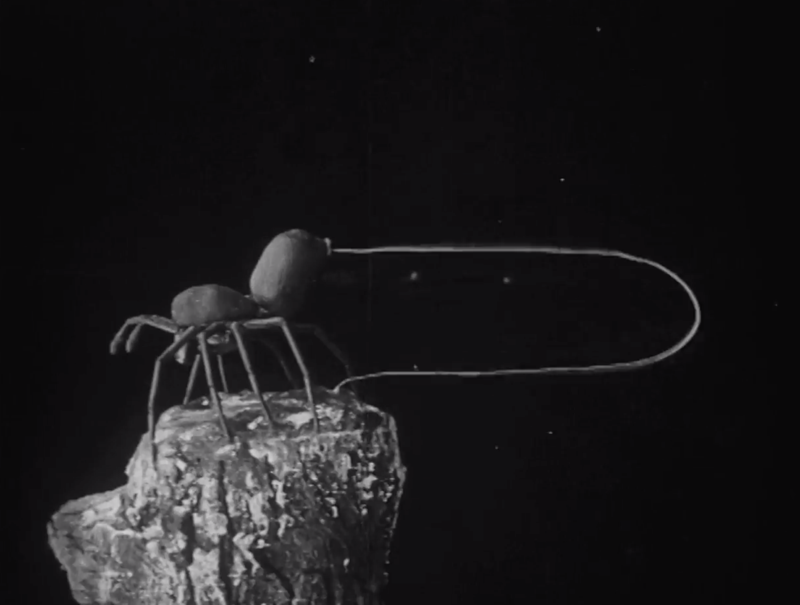 I love spiders and I love stop-motion creatures and I utterly love this. What a wonderful thing.
And a hundred and ten years old.
__________
Notes
1. I watched this, yes, via the BFI Player – To Demonstrate How Spiders Fly
2. I think this may be my favourite thing
3. I just wish I'd seen it earlier so I could have incorporated this knowledge into Spiders Are Wonderful (multiple winner of the factual book of the year award in 2011).
__________
Film Information
Title: To Demonstrate How Spiders Fly
Director: F. Percy Smith
Year: 1909
Runtime: 1 minute