Das Ornament des verliebten Herzens (or, The Ornament of the Lovestruck Heart) was the first film made by the wonderful Lotte Reiniger, who's most famous for The Adventures Of Prince Achmed (1926). She was only 19 or 20 when she made this.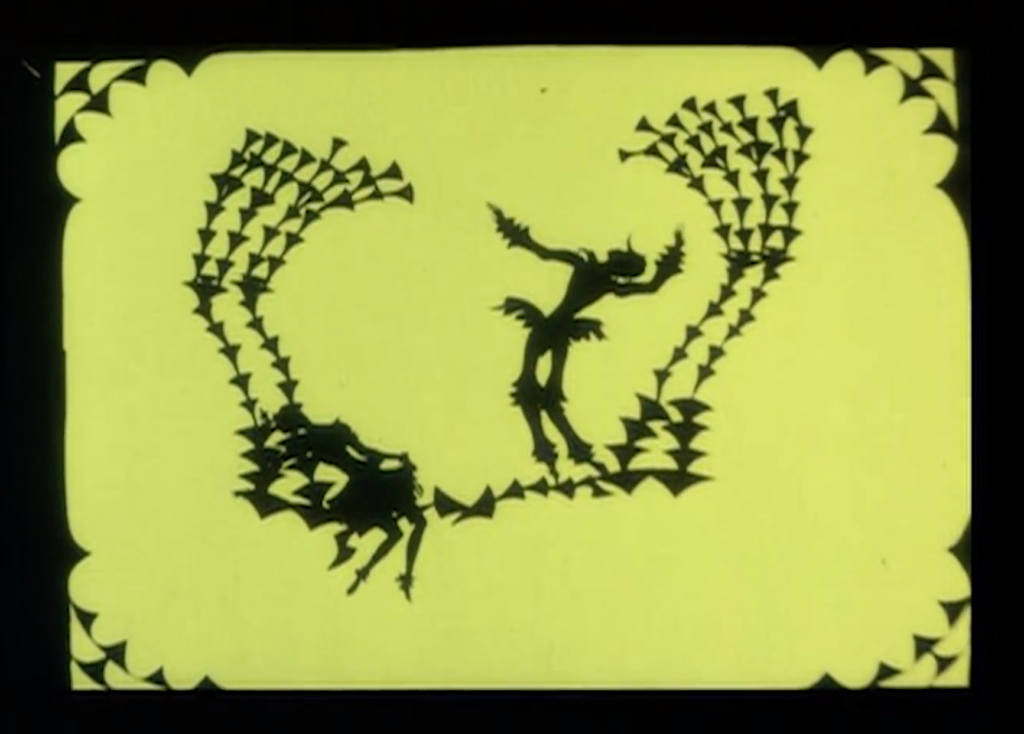 Das Ornament des verliebten Herzens is only 3 minutes long, and, unsurprisingly, quite simplistic in style (no scrolling images, nor any backgrounds yet), but it's still lovely. Like most of her films, it's all animated using paper cut-outs to create silhouettes, and I'm always amazed at how expressive her characters are purely through their movement.
__________
Notes
1. This isn't on any of my Lotte Reiniger DVDs, so I watched this on youtube.
2. This version is soundtracked by the composer Jennifer Bellor, although originally it would have been silent, obviously.
__________
Film Information
Title: Das Ornament des verliebten Herzens (The Ornament of the Lovestruck Heart)
Director: Lotte Reiniger
Year: 1919
Runtime: 3 minutes
Related Articles: Lotte Reiniger (wikipedia)