In The Frozen North, Buster Keaton plays around in the snow for a bit in this sort of western (with extended fishing interlude).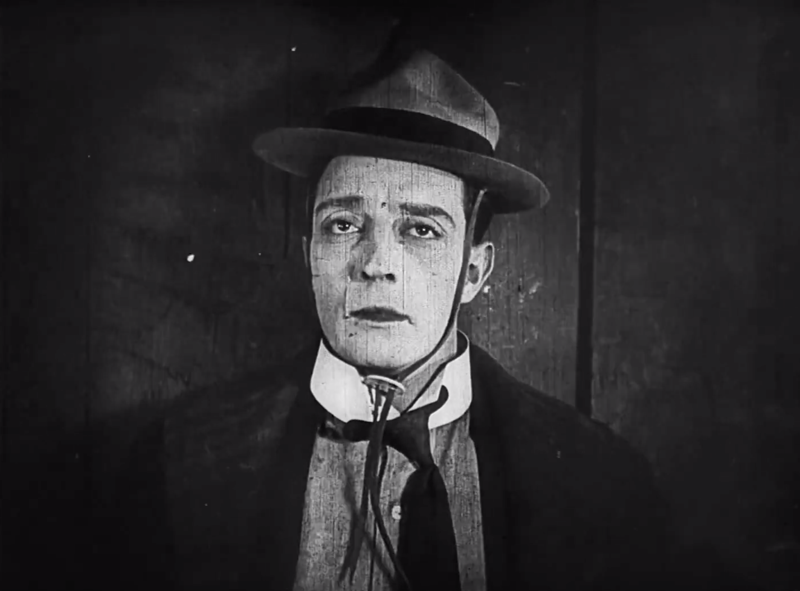 A parody of films I've never seen, but there's still a lot of fun to be had here anyway, and it's at least interesting to watch now just for the chance to see Buster Keaton changing his on screen persona from a lovable incompetent to a murderous arsehole (who is still, of course, incompetent), which is kind of shocking to see, really.
The ending, of course, provides him with mitigating circumstances for his behaviour, but the damage has already been done by then. I'm not sure I'll ever recover from seeing Buster gunning people down in cold blood.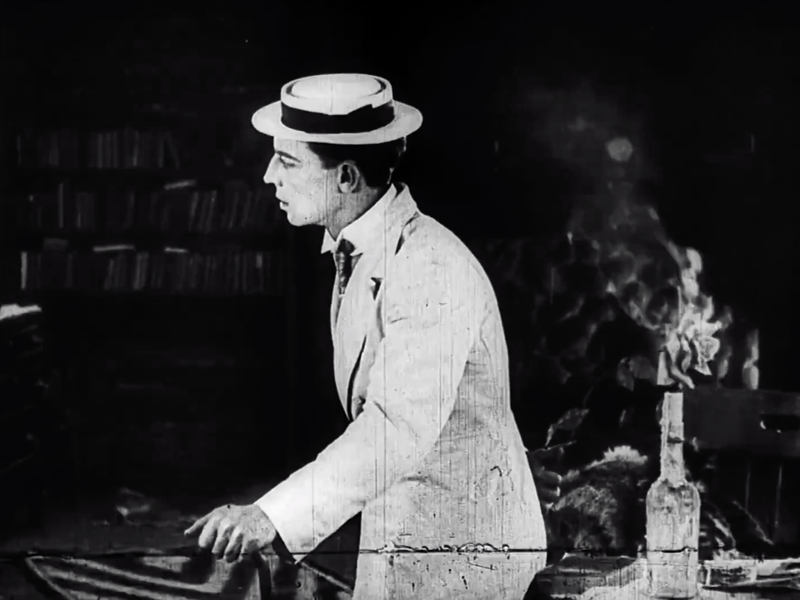 __________
Notes
1. I watched this on blu-ray again. The screenshots are from this near identical version on youtube.
2. The main target of The Frozen North's parodic intent is supposedly William S. Hart.
3. But as I have never heard of William S. Hart I cannot confirm or deny.
4. But maybe I shall watch some of his films in an attempt to find out.
5. If there are any that still survive.
__________
Film Information
Title: The Frozen North
Directors: Buster Keaton and Edward F. Cline
Year: 1922
Duration: 18 minutes
Watch: youtube