Out West is another 20 minutes of silent comedy directed by and starring Fatty Arbuckle, with able support from Buster Keaton. This one sees Fatty Arbuckle indulging in all the staples of the Western – vagrancy, theft, murder, train top chases, gunfights, bar brawls, extreme racism that's incredibly unpleasant to watch, casual participation in genocide, and everything else that was the style at the time.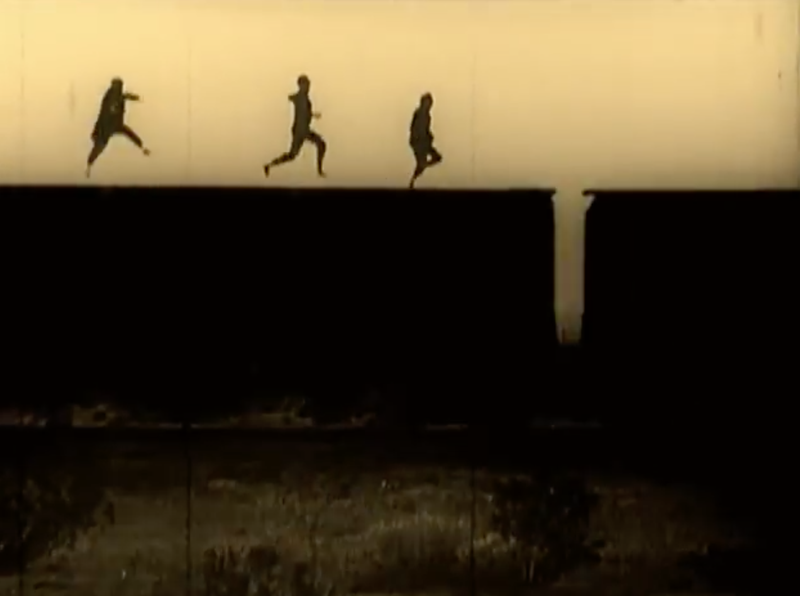 Yeah, this one takes a turn for the unpleasantly racist halfway through, and no amount of horses getting drunk can save it after that, to be honest.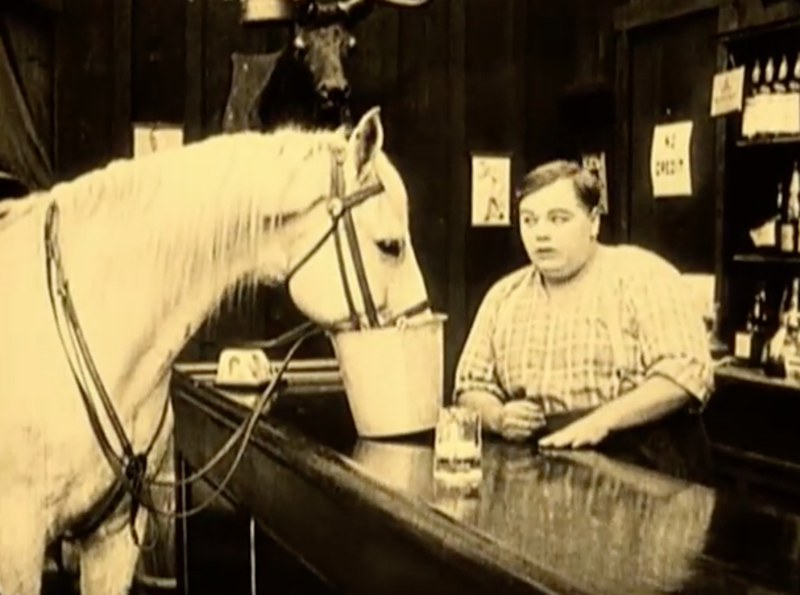 __________
Notes
1. I watched this on blu-ray again, which was in plain normal black and white.
2. But I captured the screenshots from this tinted version on youtube.
3. This one also stars Buster Keaton's dad near the start.
4. But beyond that I don't have too much to say.
__________
Film Information
Title: Out West
Director: Fatty Arbuckle
Year: 1918
Duration: 20 minutes
Watch: youtube