An ethereal spirit fades into existence on a cliff high above the sea. Lost and alone, she falls to her knees, and prays for release. Her wish granted, she fades away into nothingness.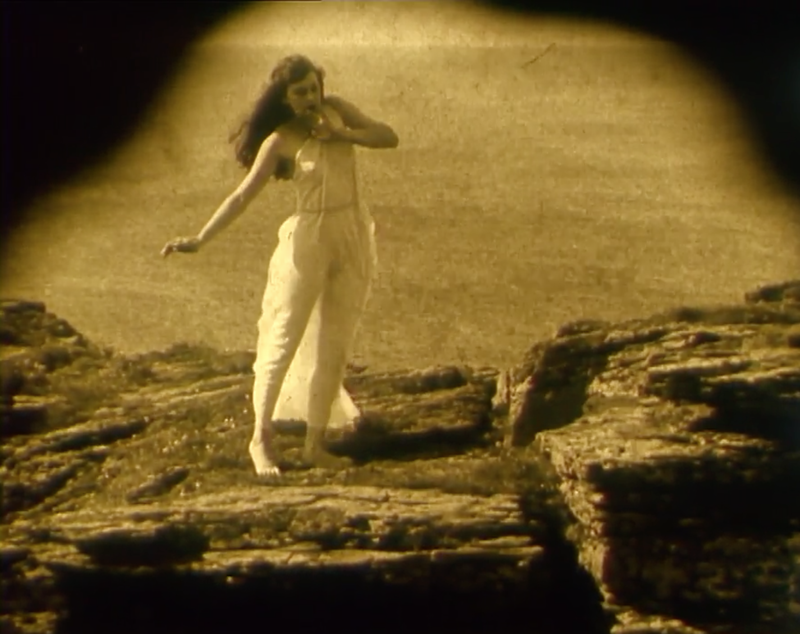 Yet her release is only temporary. She returns, trapped in a loop, her body locked into motion as surely as a train on a track, repeating, against her will, her gestures and her poses, even her prayers.
Except now her prayers aren't for release, but understanding.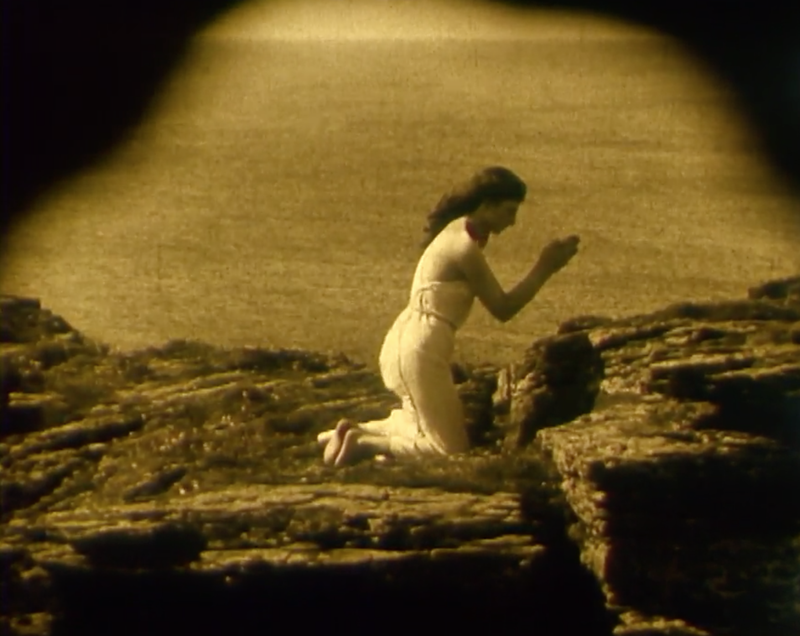 A jolt of memory, a split second vision. Hands on her shoulders, instructions in her ear. Her actions repeated and repeated until they reach the perfection of his demands. Until she stops being a person and becomes a vision.
Just not a vision of her choosing. A vision of his.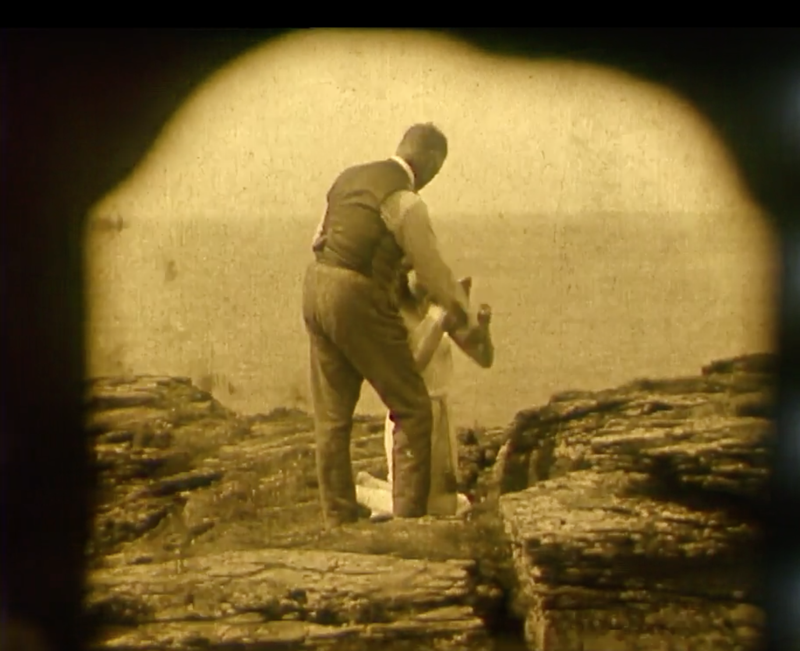 Now she begs for forgetfulness. But it is too late. There is no turning back. Memory forms by repetition. Understanding grows through memory.
And so she realises, slowly, the full horror of her existence.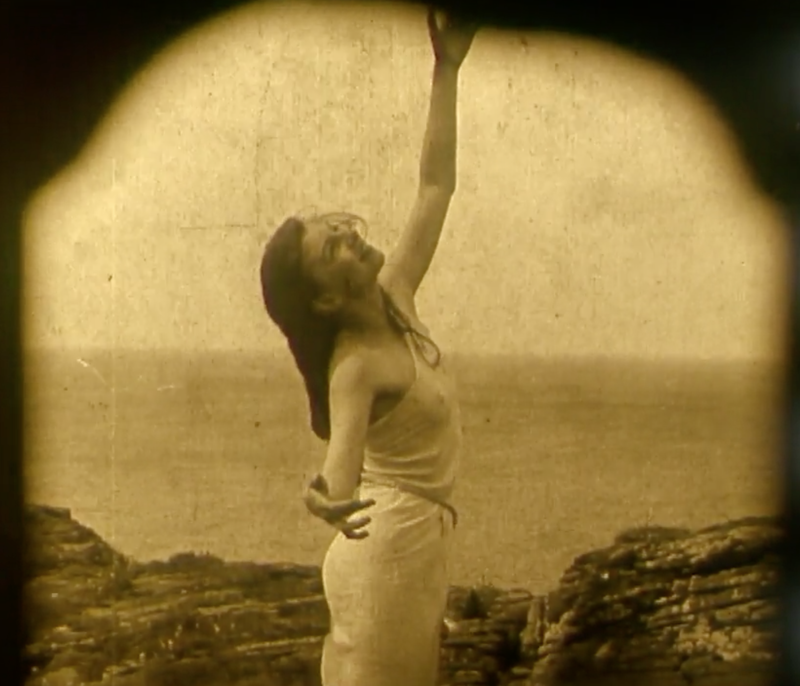 This eternal torment.
An unremembered ghost trapped in someone else's dream.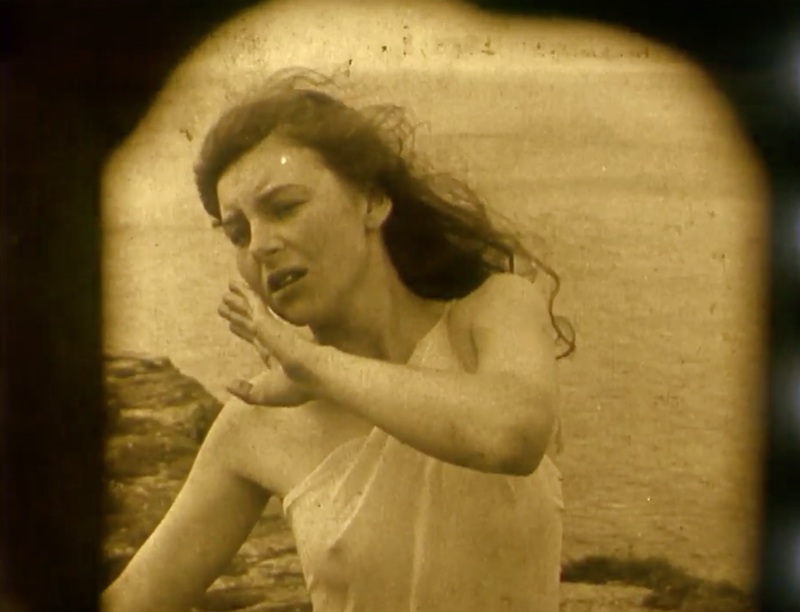 And so, she dreams.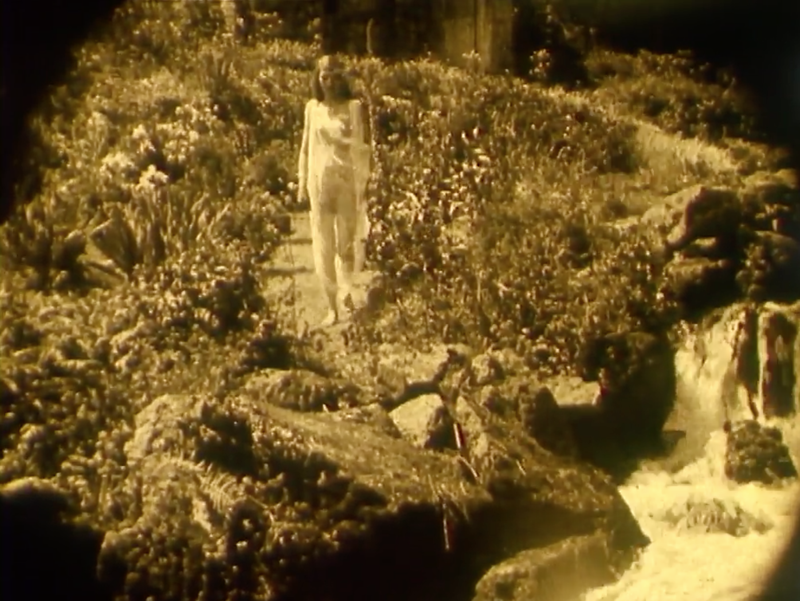 She dreams.
It is all she has.
__________
Notes
1. I watched this on the BFI player here.
2. Nude Woman By Waterfall was directed by Claude Friese-Greene in 1920.
3. Claude Friese-Greene is best known for his travelogues, especially his 1926 film The Open Road, which was filmed using an early colour process developed by him and his father, William Friese-Greene.
4. I assume this was test footage, rather than anything meant for release at the time.
5. I watched this while listening to Messy Hearts by Moon Ate The Dark, which worked pretty well together.
__________
Film Information
Title: Nude Woman By Waterfall
Director: Claude Friese-Greene
Year: 1920
Duration: 12 minutes
Watch: BFI; youtube (extract only)