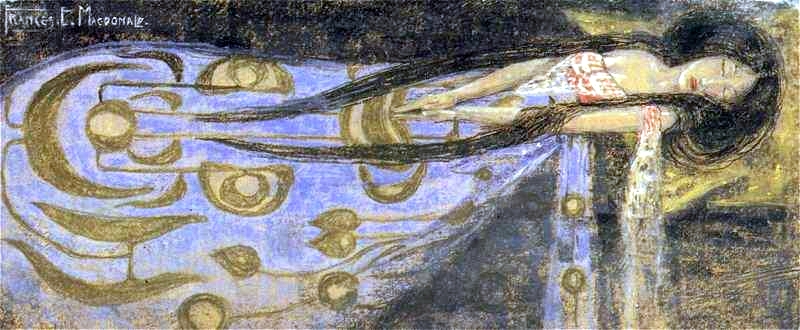 Now this morning I woke to find the doors to the Palace had been opened, for the period of solitude was to begin, the date having been set for my Lord's ascension to the throne. Here in his solitude, only upon his rising in the morning shall he speak, so as to recount to me his dreams of the night before.
Now to me did my Lord hand this pen, and the scrolls upon which I am to write, and though he was not yet permitted to speak, he said to me, "My dear Scribe, last night as I slept, I dreamt. And as I dreamt, I slept." And then he took to the chambers of his solitude for a moment of rest, and lay down there to sleep…
The Dreams Of The Waiting Prince, Before The Occasion Of His Ascension, During The Period Of His Seclusion, In The High Palace Of Eternal Solitude, Above The Clouds Of The Empire's Reality, Beneath The Many Moons Of The Empire's Imagination is the story of a lifetime and the history of an empire told entirely in dreams.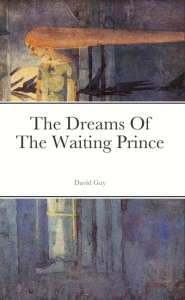 Written by David Guy, and with illustrations and artwork by Virginia Frances Sterrett (1900-1930) and Frances MacDonald (1873-1921), it is available to buy in a beautiful, fully illustrated, pocket book edition.
Product Details:
Title: The Dreams Of The Waiting Prince
Price: £6.99/$12.99 (plus postage)
Pages: 112
Binding: Paperback
Illustrations: 12 (b&w)
Dimensions: Pocket Book (4.25×6.875in / 108x175mm)
Paper Quality: 80gsm
A PDF/ebook version is also available (with full colour illustrations) for free/pay what you want. An unillustrated ebook version can be found on Amazon (free on Kindle Unlimited), and you can also support this project (and many more) by following me on Patreon.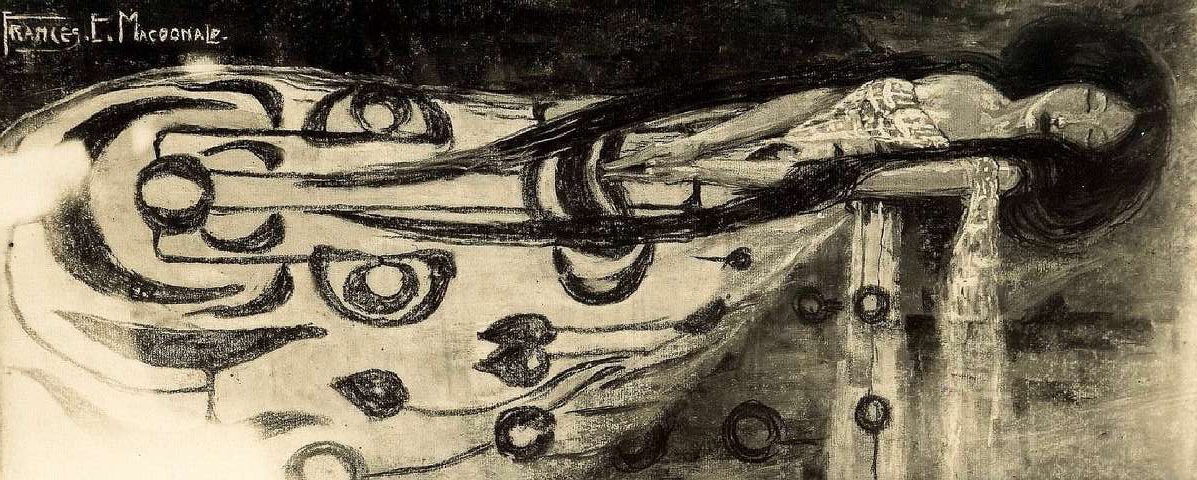 The One Hundred And Fifty Dreams Of The Waiting Prince
The First Dream – The Second Dream – The Third Dream – The Fourth Dream – The Fifth Dream – The Sixth Dream – The Seventh Dream – The Eighth Dream – The Ninth Dream – The Tenth Dream – The Eleventh Dream – The Twelfth Dream – The Thirteenth Dream – The Fourteenth Dream – The Fifteenth Dream – The Sixteenth Dream – The Seventeenth Dream – The Eighteenth Dream – The Nineteenth Dream – The Twentieth Dream – The Twenty First Dream – The Twenty Second Dream – The Twenty Third Dream – The Twenty Fourth Dream – The Twenty Fifth Dream – The Twenty Sixth Dream – The Twenty Seventh Dream – The Twenty Eighth Dream – The Twenty Ninth Dream – The Thirtieth Dream – The Thirty First Dream – The Thirty Second Dream – The Thirty Third Dream – The Thirty Fourth Dream – The Thirty Fifth Dream – The Thirty Sixth Dream – The Thirty Seventh Dream – The Thirty Eighth Dream – The Thirty Ninth Dream – The Fortieth Dream – The Forty First Dream – The Forty Second Dream – The Forty Third Dream – The Forty Fourth Dream – The Forty Fifth Dream – The Forty Sixth Dream – The Forty Seventh Dream – The Forty Eighth Dream – The Forty Ninth Dream – The Fiftieth Dream – The Fifty First Dream – The Fifty Second Dream – The Fifty Third Dream – The Fifty Fourth Dream – The Fifty Fifth Dream – The Fifty Sixth Dream – The Fifty Seventh Dream – The Fifty Eighth Dream – The Fifty Ninth Dream – The Sixtieth Dream – The Sixty First Dream – The Sixty Second Dream – The Sixty Third Dream – The Sixty Fourth Dream – The Sixty Fifth Dream – The Sixty Sixth Dream – The Sixty Seventh Dream – The Sixty Eighth Dream – The Sixty Ninth Dream – The Seventieth Dream – The Seventy First Dream – The Seventy Second Dream – The Seventy Third Dream – The Seventy Fourth Dream – The Seventy Fifth Dream – The Seventy Sixth Dream – The Seventy Seventh Dream – The Seventy Eighth Dream – The Seventy Ninth Dream – The Eightieth Dream – The Eighty First Dream – The Eighty Second Dream – The Eighty Third Dream – The Eighty Fourth Dream – The Eighty Fifth Dream – The Eighty Sixth Dream – The Eighty Seventh Dream – The Eighty Eighth Dream – The Eighty Ninth Dream – The Ninetieth Dream – The Ninety First Dream – The Ninety Second Dream – The Ninety Third Dream – The Ninety Fourth Dream – The Ninety Fifth Dream – The Ninety Sixth Dream – The Ninety Seventh Dream – The Ninety Eighth Dream – The Ninety Ninth Dream – The Hundredth Dream – The Hundred And First Dream – The Hundred And Second Dream – The Hundred And Third Dream – The Hundred And Fourth Dream – The Hundred And Fifth Dream – The Hundred And Sixth Dream – The Hundred And Seventh Dream – The Hundred And Eighth Dream – The Hundred And Ninth Dream – The Hundred And Tenth Dream – The Hundred And Eleventh Dream – The Hundred And Twelfth Dream – The Hundred And Thirteenth Dream – The Hundred And Fourteenth Dream – The Hundred And Fifteenth Dream – The Hundred And Sixteenth Dream – The Hundred And Seventeenth Dream – The Hundred And Eighteenth Dream – The Hundred And Nineteenth Dream – The Hundred And Twentieth Dream – The Hundred And Twenty First Dream – The Hundred And Twenty Second Dream – The Hundred And Twenty Third Dream – The Hundred And Twenty Fourth Dream – The Hundred And Twenty Fifth Dream – The Hundred And Twenty Sixth Dream – The Hundred And Twenty Seventh Dream – The Hundred And Twenty Eighth Dream – The Hundred And Twenty Ninth Dream – The Hundred And Thirtieth Dream – The Hundred And Thirty First Dream – The Hundred And Thirty Second Dream – The Hundred And Thirty Third Dream – The Hundred And Thirty Fourth Dream – The Hundred And Thirty Fifth Dream – The Hundred And Thirty Sixth Dream – The Hundred And Thirty Seventh Dream – The Hundred And Thirty Eighth Dream – The Hundred And Thirty Ninth Dream – The Hundred And Fortieth Dream – The Hundred And Forty First Dream – The Hundred And Forty Second Dream – The Hundred And Forty Third Dream – The Hundred And Forty Fourth Dream – The Hundred And Forty Fifth Dream – The Hundred And Forty Sixth Dream – The Hundred And Forty Seventh Dream – The Hundred And Forty Eighth Dream – The Hundred And Forty Ninth Dream – The Hundred And Fiftieth Dream
Illustrations – Notes, References and Acknowledgements – A List Of Dreams