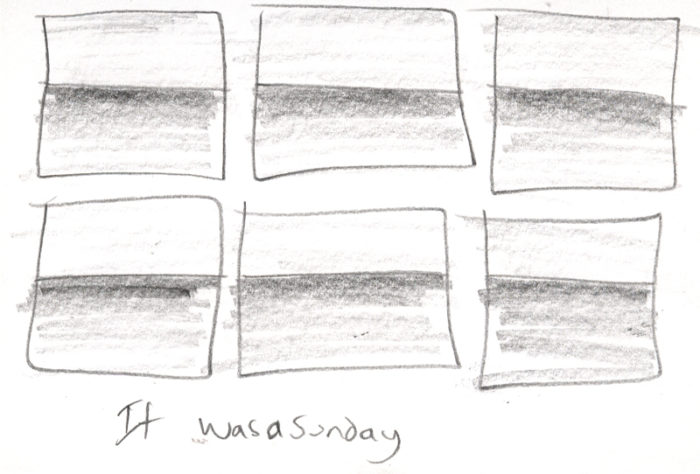 __________
Notes:
1. Written on 23rd February, 2011
2. I don't know if that was a Sunday or not
3. But it's okay
4. As now every day is a Sunday
5. Not that I knew that at the time
6. Also I think this is the last of my old comics
7. That I've been republishing
8. Slowly
9. Since accumulation of things started
10. Nearly two years ago
11. Although no doubt there's hundreds more somewhere
12. Unrepublishable
13. And incomprehensible
__________
If you like the things you've read here please consider subscribing to my patreon. Subscribers get not just early access to content and also the occasional gift, but also my eternal gratitude. Which I'm not sure is very useful, but is certainly very real. Thank you.