[For the first time, here, in one place, the complete archives of mythologically popular daily cartoon comic strip Violent Penguin have been collected together in one easy to read collection that is complete and total and also an archive.]
___________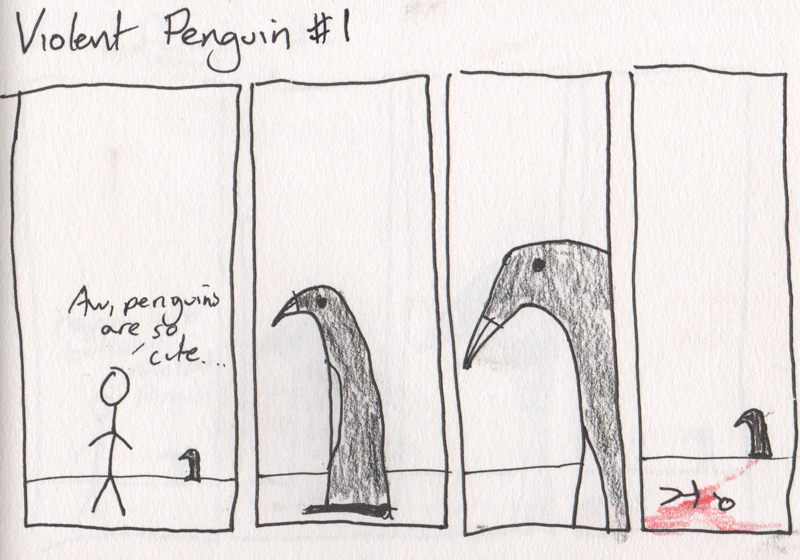 ___________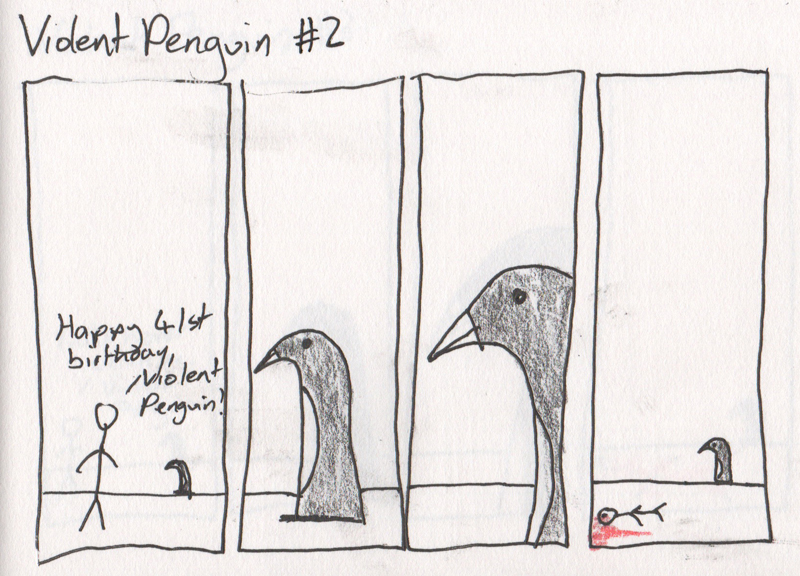 ___________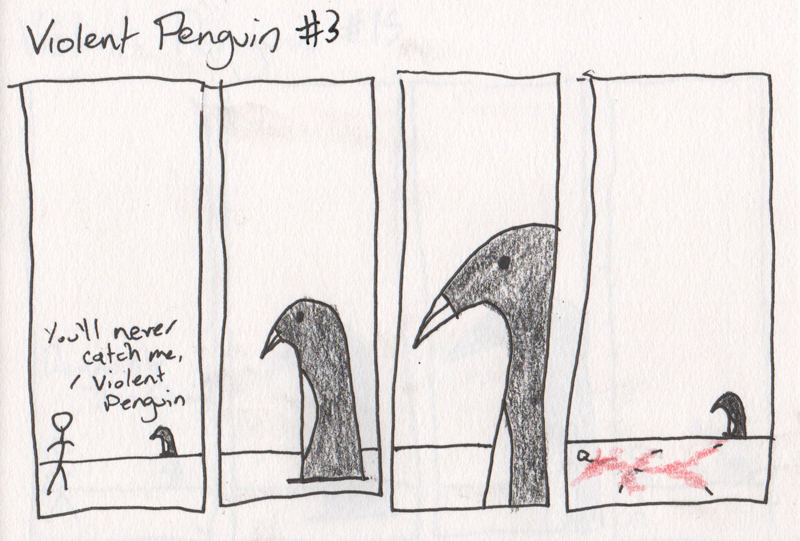 ___________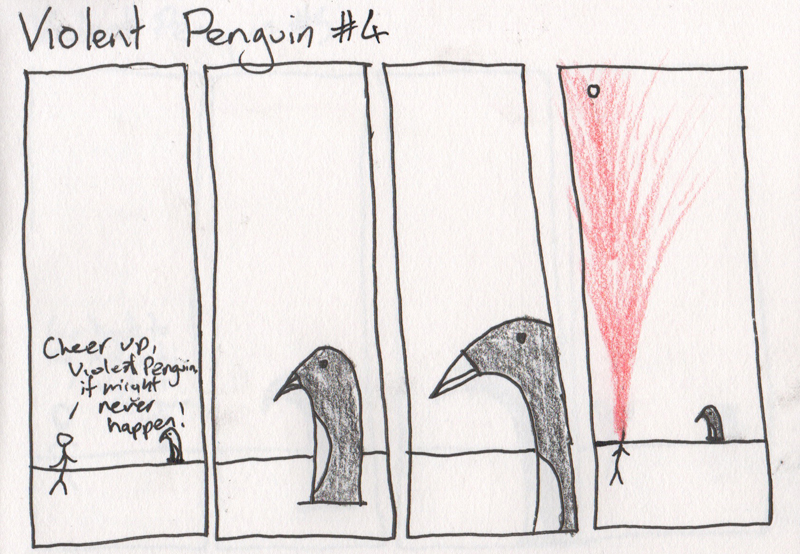 ___________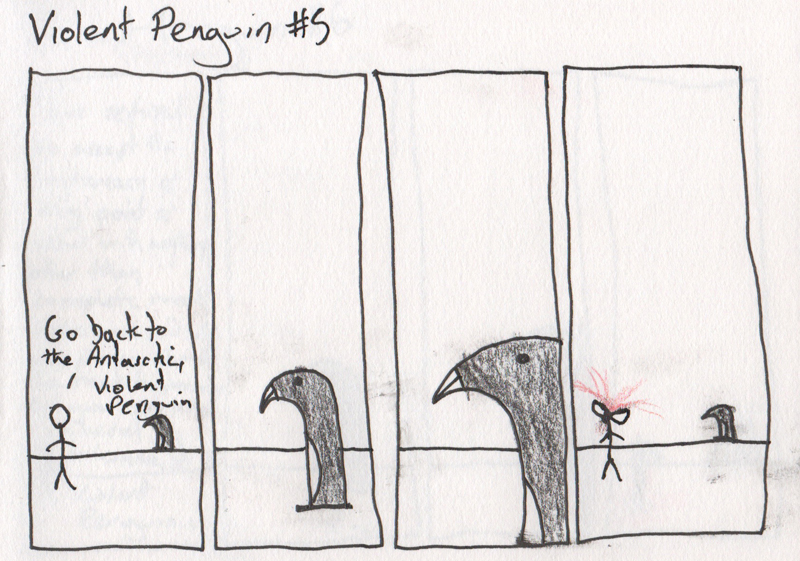 ___________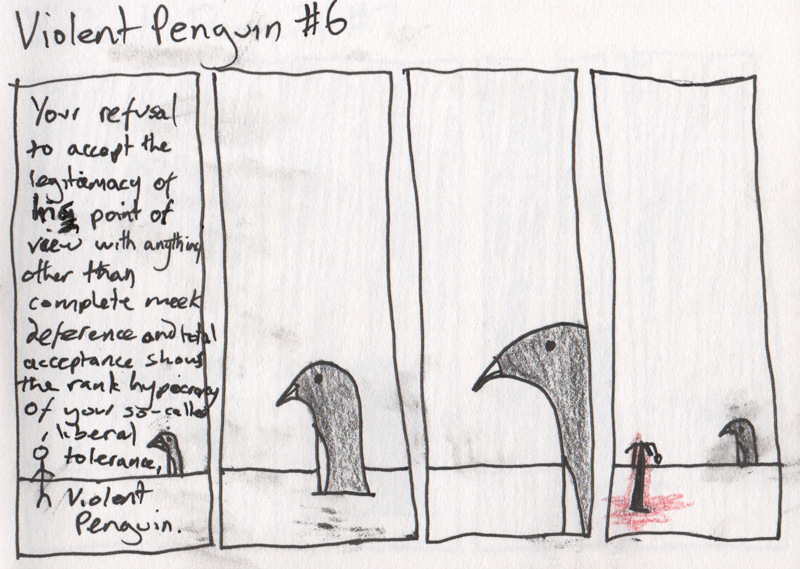 ___________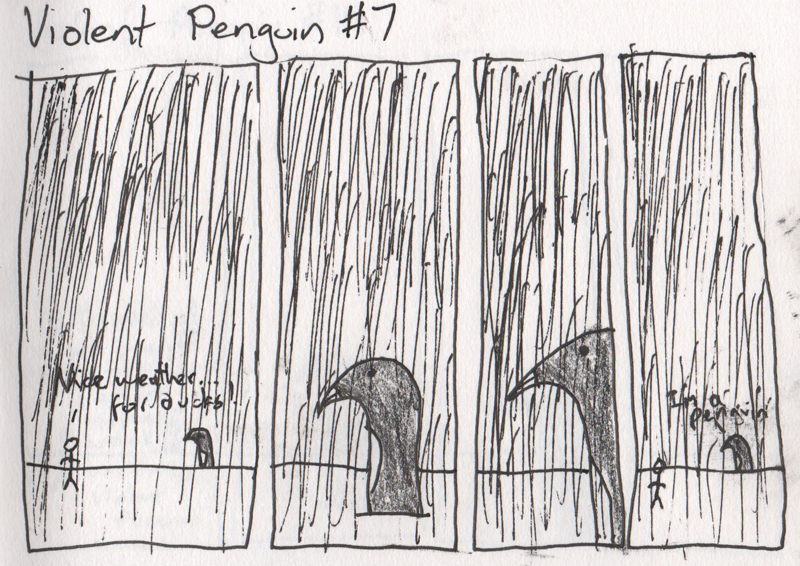 ___________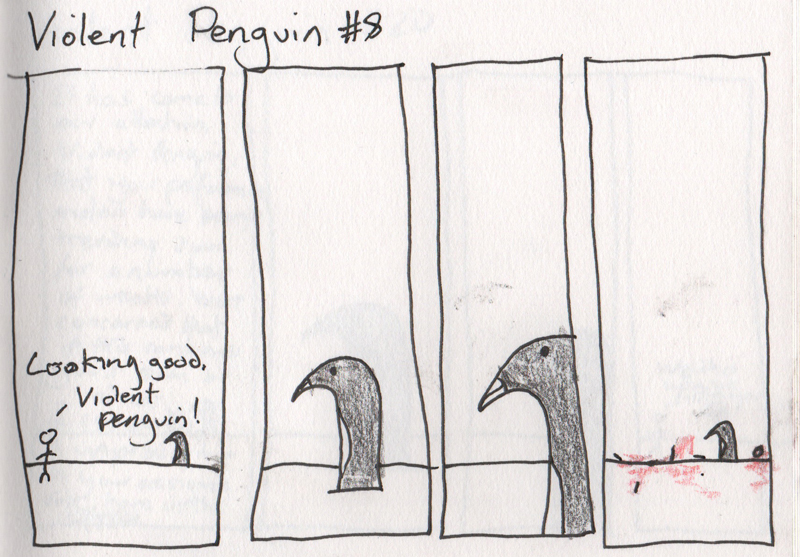 ___________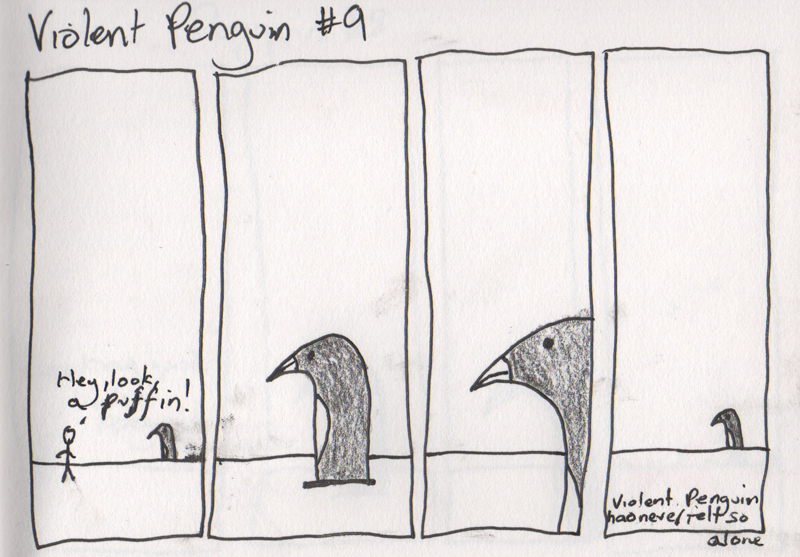 ___________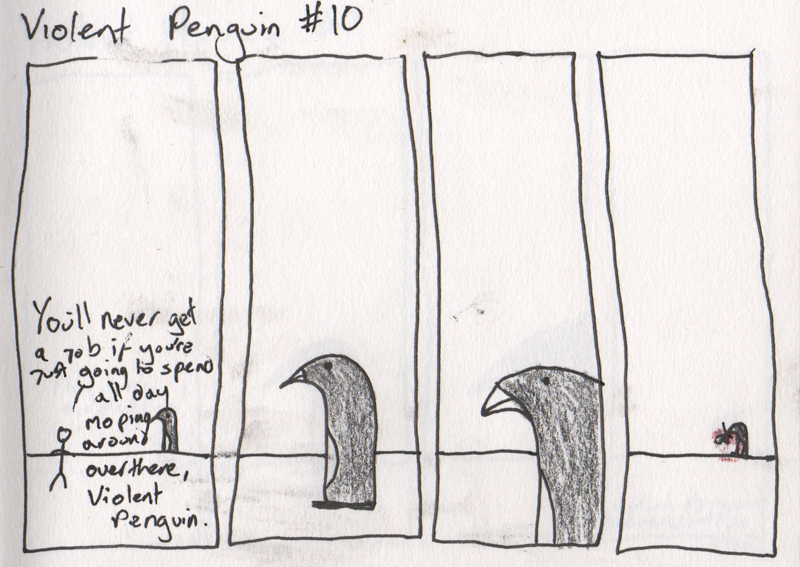 ___________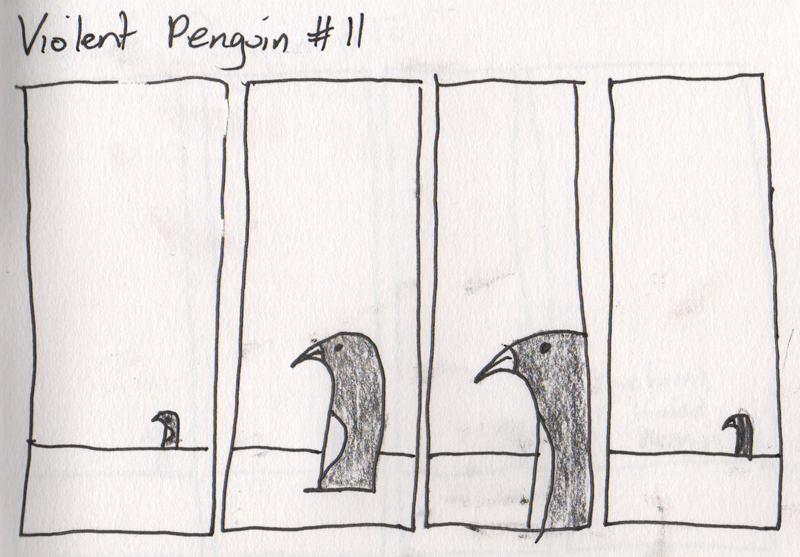 ___________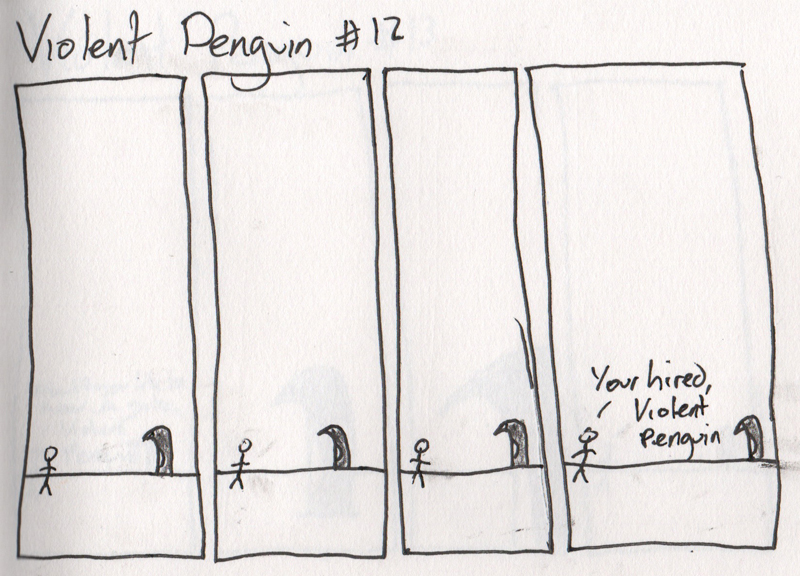 ___________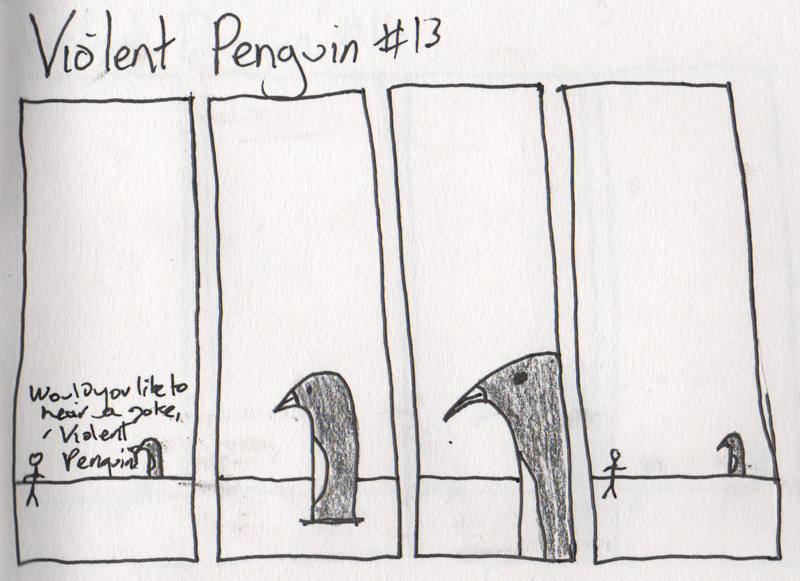 ___________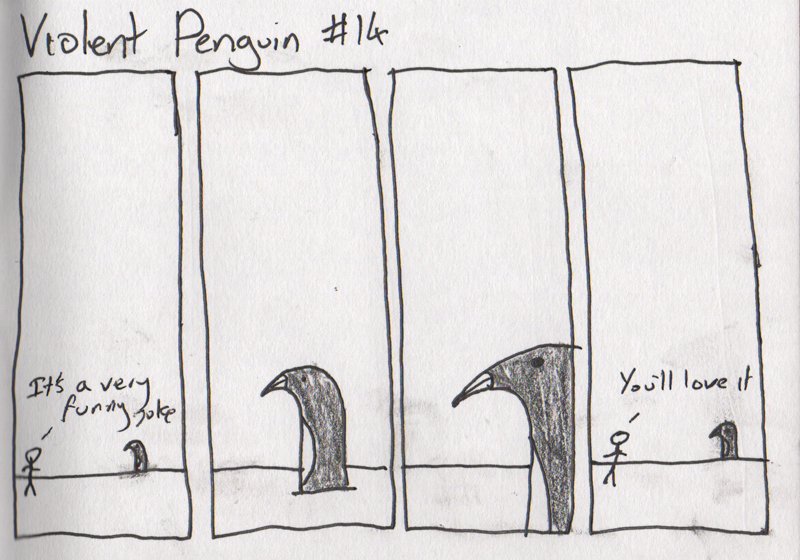 ___________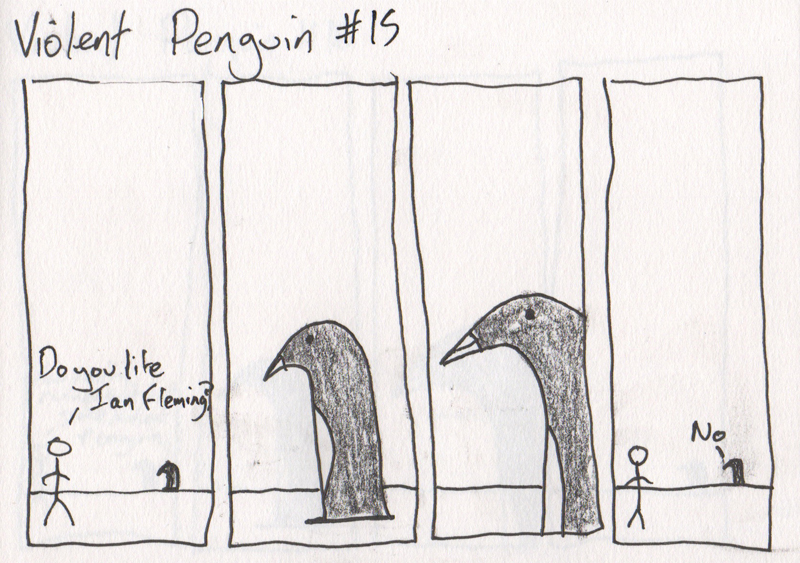 ___________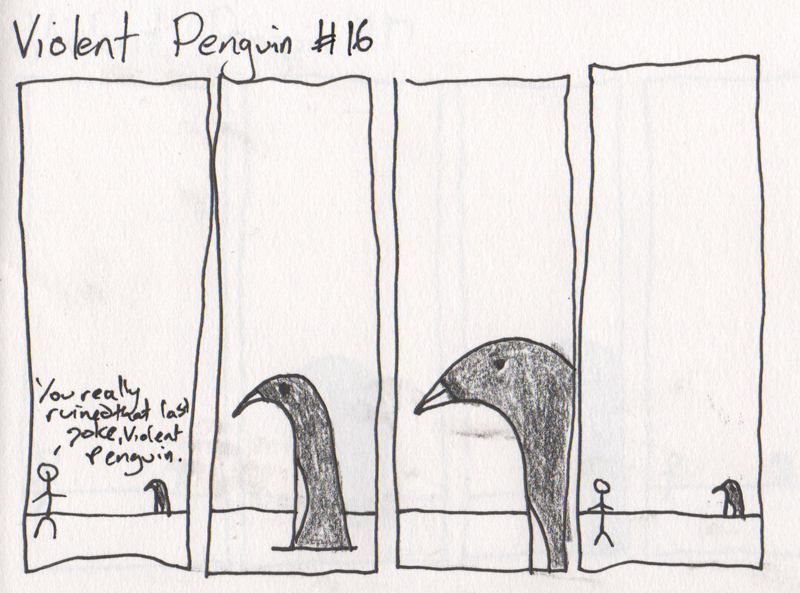 ___________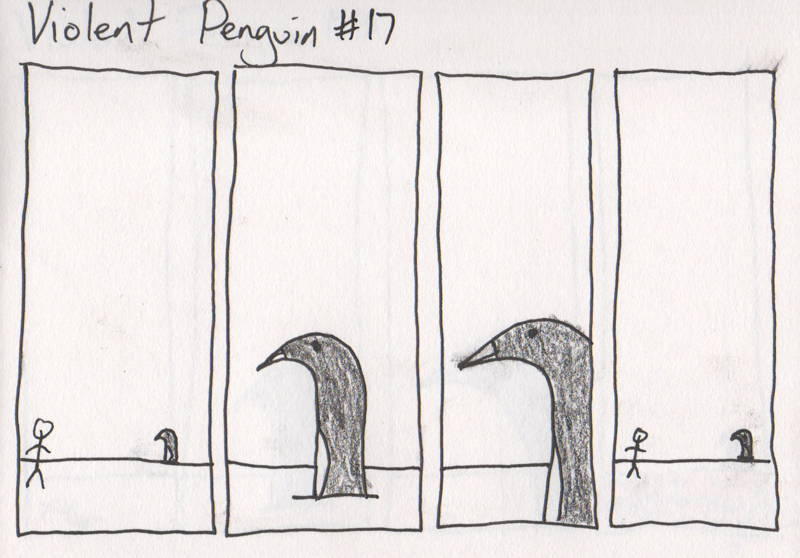 ___________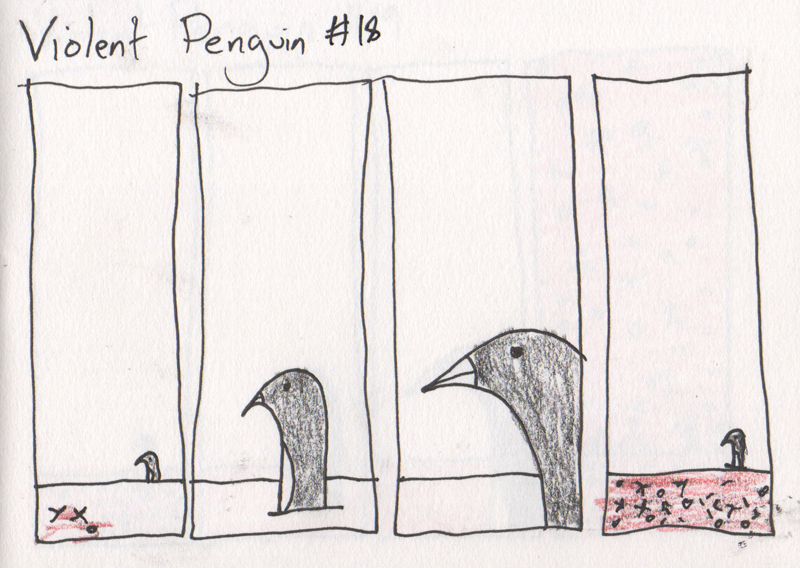 ___________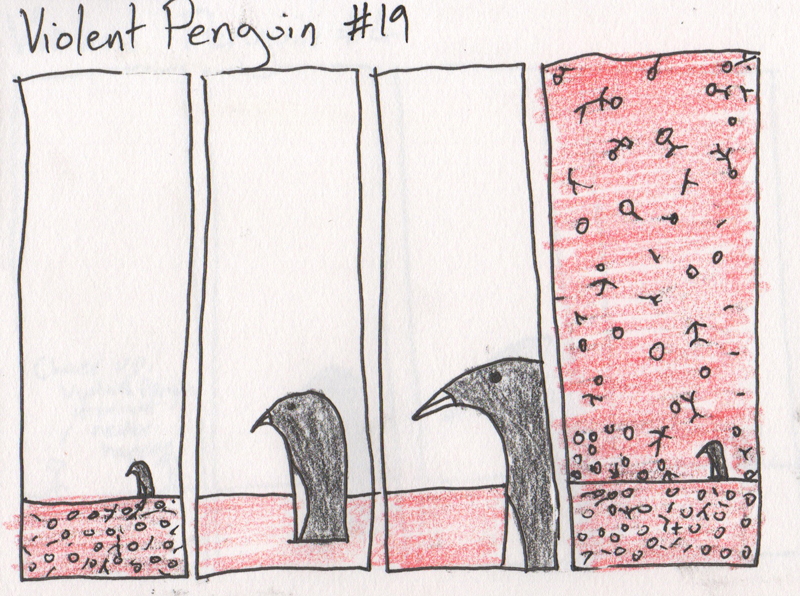 ___________
Notes:
1. Violent Penguin was written between June 5th and June 7th, 2019
2. And published between June 15th and July 3rd, 2019
3. Any similarity to any other cartoon penguin is purely incidental
__________
If you like the things you've read here please consider subscribing to my patreon. Subscribers get not just early access to content and also the occasional gift, but also my eternal gratitude. Which I'm not sure is very useful, but is certainly very real. Thank you.