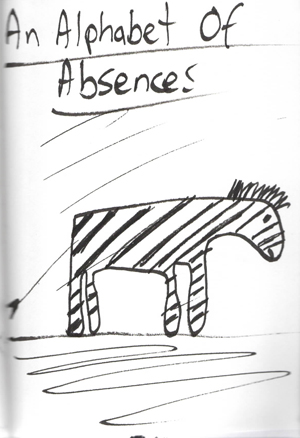 A
They decided to write this story without specific letters.
B
So each sentence would have a different one missing (in order).
C
It was harder than it looked at first.
D

Especially without cheating.
E
But Tina had a plan.
F
So what they did was write each sentence out however they liked.
G
And then they would use the thesaurus to find alternatives to any words that didn't fit.
H
Claire said it still sounded like deviousness.
I
Ethel expressed an opposed theory.
J
While Daniel didn't even know how the thesaurus worked.
K
So he just inspected up words in the dictionary that he loved the sound of.
L
His favourite was 'phantasm'.
M
Or perhaps 'pennyweight'.
N
'Periwig' was also a good word.
O
He didn't get passed P.
P
Claire wanted to know what the book was actually going to be about.
Q
Tina said that it didn't have to be about anything.
R
Except itself.
S
Claire pronounced that that verbalized like a load of old garbage.
T
Which was probably verifiable.
U
"We deserved to have chosen something simpler," Ethel said.
V
"Like an acrostic!"
W
"Acrostics are the most terrible of all things!" Claire said.
X
By now Daniel was playing on his glockenspiel.
Y
And Tina had gone off sailing on her large boat that is used for the most part for pleasure cruising.
Z
So Claire and Ethel abandoned the story and went outside to feed the hippotigris.
__________
Notes:
1. Written on May 5th, 2021
2. The actual name for books written without specific letters is a lipogram
3. Which is a strangely rubbish word
4. For a quite pleasing concept
__________
If you like the things you've read here please consider subscribing to my patreon or my ko-fi. Patreon subscribers get not just early access to content and also the occasional gift, but also my eternal gratitude. Which I'm not sure is very useful, but is certainly very real.(Ko-fi contributors probably only get the gratitude I'm afraid, but please get in touch if you want more). Thank you!